Guided by Plan Zero, the days of 2020 in Kaluza Flex have been invested heavily in exploration of integrations and optimisations - to change the way that people use domestic energy. Our technology is a proverbial gift to the world, in an infantile stage.
Our ambitious goal is to "Position Kaluza for future success in a zero carbon grid" and a measurable key result is to "Increase percentage of flexible charging hours (FCH) by 25% and double the total number of flexible charging hours (FCH)"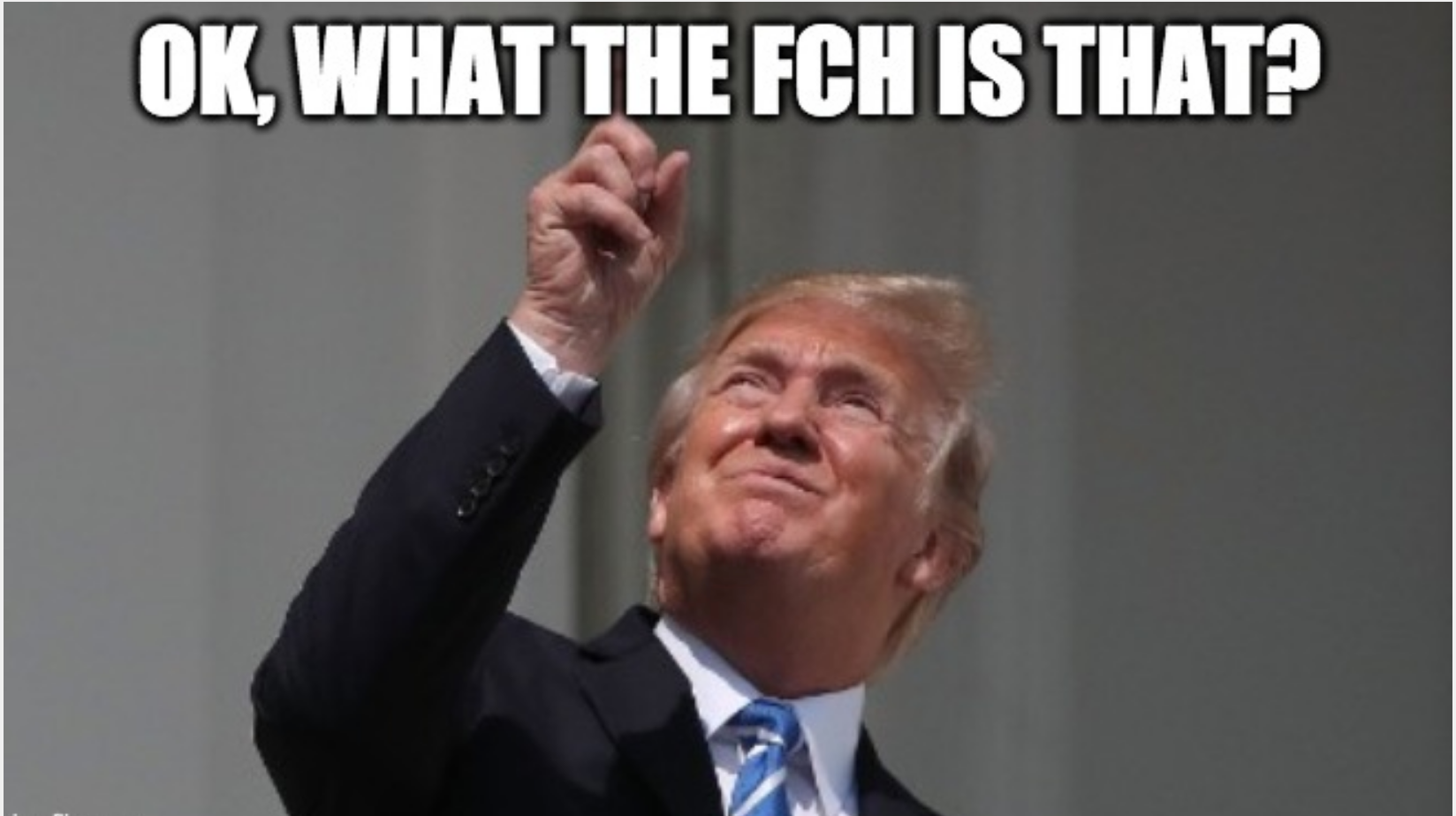 As we wind down for the year, I reflect on the challenges we've seen in achieving this key result, from the perspectives of our key partners, and end users of the apps that we have developed to access flexibility.
So what is a FCH?
As we know, the UK energy system is undergoing a fundamental transition. We are moving away from a carbon-intense centralised system to a decentralised and decarbonised one. An increased uptake of low carbon technologies, like Electric Vehicles (EVs), will place unprecedented load on the UK's power networks. The home's highest power units will no longer be the kettle in a break in East Enders at 6 pm, but the EVs charging on our driveways for hours at a time. To combat this, the UK grid will need to procure flexibility from our homes.
Simply put, flexibility is changing the time that people use energy to different times of the day, where the networks are less constrained. For example, instead of charging an EV at 6pm, charging it at 2 am. Here is a pretty good picture to explain: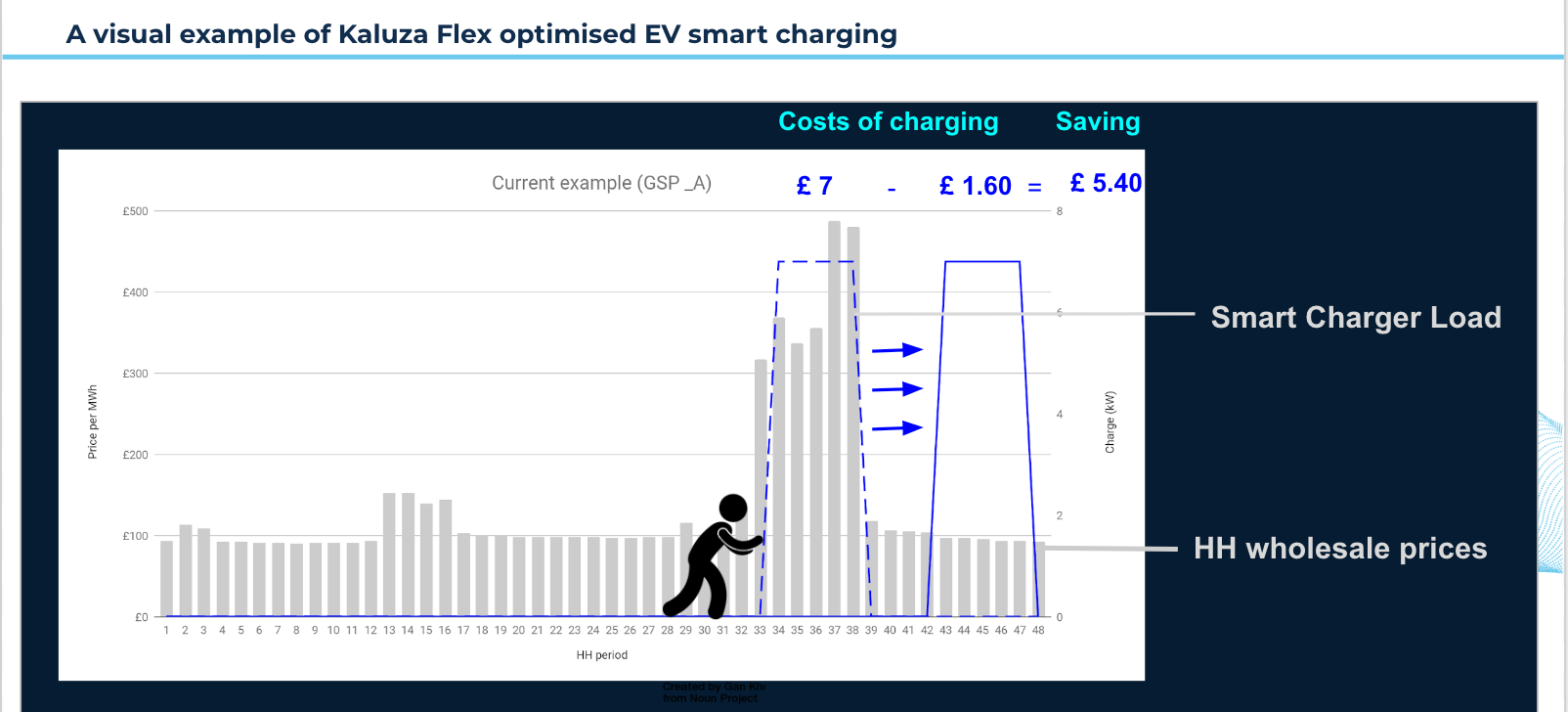 If new demand loads for EV battery charging are not moved around, networks will need to be reinforced with new infrastructure, which will have huge implications on customer energy bills. It has been proven that Flexibility can bring up to £6 Billion pounds in energy systems savings, through avoided reinforcement.
To date, Kaluza has worked in numerous trials that are testing market-led procurement of flexibility, as well as BAU flexibility markets. Our work has shown the potential for network operators to procure flexibility from Kaluza, acquiring the ability to turn down (or turn up) electrical load at particular times in the day.
However, entering into BAU markets, where networks rely on household devices to provide flexibility presents some challenges.
Flexible Charging Hurdles
Early in 2020 we developed a service map for FCH as a tool to make sense of the world we're in. It has been great for starting cross team conversations and helping us understand complex interactions in our quest to access precious flexibility. What we have learnt so far is that:
Kaluza-integrated Smart Chargers need to be successfully installed and commissioned for flexible charging, have working hardware and be used by engaged end customers to be entered into a BAU Flexibility market.
Analysis of Customer Support tickets over 2020 reveals challenges to flexible charging from a customer's perspective: 39.7% of all issues are as a result of unsuccessful installation and failed commissioning and 28.7% relate to hardware failures. For customers who are engaging with flexible charging, 11.9% of issues in the last year have related to smart control, whilst 19.7% are put down to lack of customer education.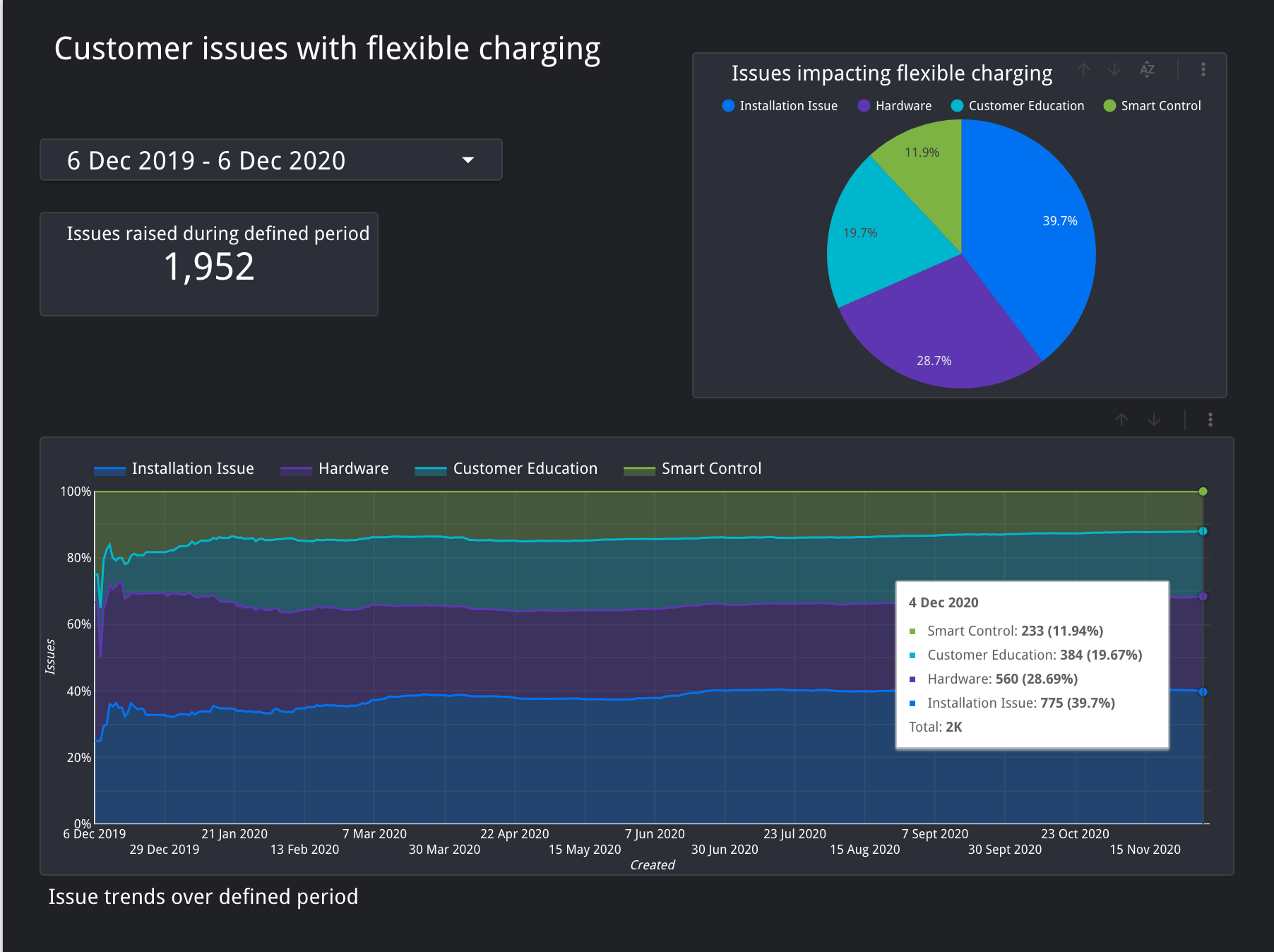 Although obvious, it is worth mentioning that 100% of these tickets relate to customers' experience of the flexible charging product offering. Whilst a large proportion of installation, hardware and customer education issues are out of our control, understanding them gives us an opportunity to address areas that presenting the greatest barriers to FCH.
Learning about FCH from our customers
We have partnered with smart charger manufacturing, sales and installer partners in order to close gaps in our knowledge. Here I explore  the reasons it is difficult to find good Kaluza-integrated Smart Chargers to enter into a BAU Flexibility market.
Need to be "successfully installed and commissioned" for flexible charging to be entered into a BAU Flexibility market
An Installer finds nothing worse than spending a couple of hours on a customer's property, doing complex manual work in extreme conditions, only to be stuck at the last hurdle and needing to spend half an hour on the phone for technical support. Commissioning a charger for smart control should take between 2 and 10 minutes. But difficulties accessing and using software apps have exacerbated issues experienced at the point of install, contributing to 39.7% of all support issues in 2020.
My team recently adopted the Installer app and are working hard to improve the lives of installers of the devices we rely on for accessing flexibility. Over the past couple of weeks we have opened an Installer hotline, acted as 1st line support and developed a knowledge base of with all we know about How Smart Chargers Work. We believe that bringing installers of Kaluza-integrated Smart Chargers into our daily lives will help us prioritise fixes that will make the biggest difference in their vital work.
Need to "have working hardware" to be entered into a BAU Flexibility market
It has been a particularly tough year for our hardware manufacturing partners too. In January 2020 we had about 2000 of Indra's Kaluza-integrated Smart Chargers commissioned for flexible charging of EV batteries. Then Covid-19 struck. In May 2020 Ovo announced voluntary redundancies that impacted field services and ChargedEV. With the loss of Ovo Field Force, installer and sales channels for Indra smart chargers were depleted and Indra had to find a way to serve their customers independently of Ovo.
Stats indicate that 28.7% of all customer issues in 2020 relate to hardware. It is not atypical for strained relations in such a complex set up that may mask quality of the entire flexible charging product. Whilst all teams deliver work to exceptionally high standards, even where all departments work in the same building, there is always a chance for oversight.
In the past, stakeholder pressure to deliver features has resulted in mistakes impacting:
Sales teams who are not able to guarantee the effectiveness of products sold to customers for premium prices
Manufacturers of hardware who are interested in driving sales volumes, and end customer demand for features developed in their firmware.
Software teams who are reliant on successful feature implementation dependent on firmware
Support teams who are oblivious to all of the above until an angry customer calls and yells
Customers who, in this type of situation, are going to override flexible charging where possible or ask for their smart charging units to be removed
Need to be used by "engaged end customers" to be entered into a BAU Flexibility market
An engaged customer is one who understands what smart charging is. They trust our smart control enough to do flexible charging for at least 6 hours a week, and will not override control for at least 60% of the time that the car is plugged in
Boosting is a customer overriding flexible charging.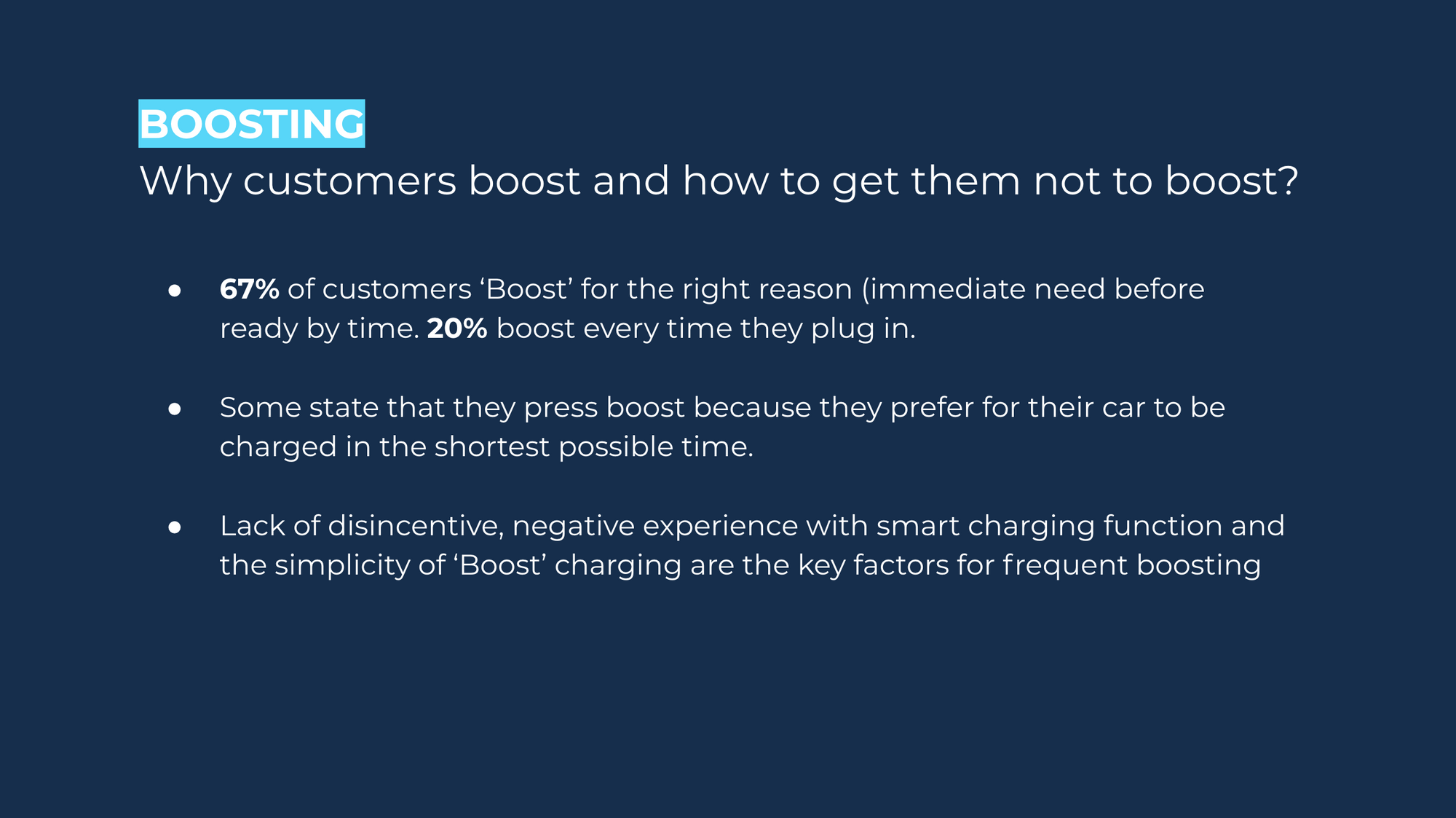 Once frustrated a customer will override flexible charging by pressing the "boost" button on the hardware, or in the Customer app.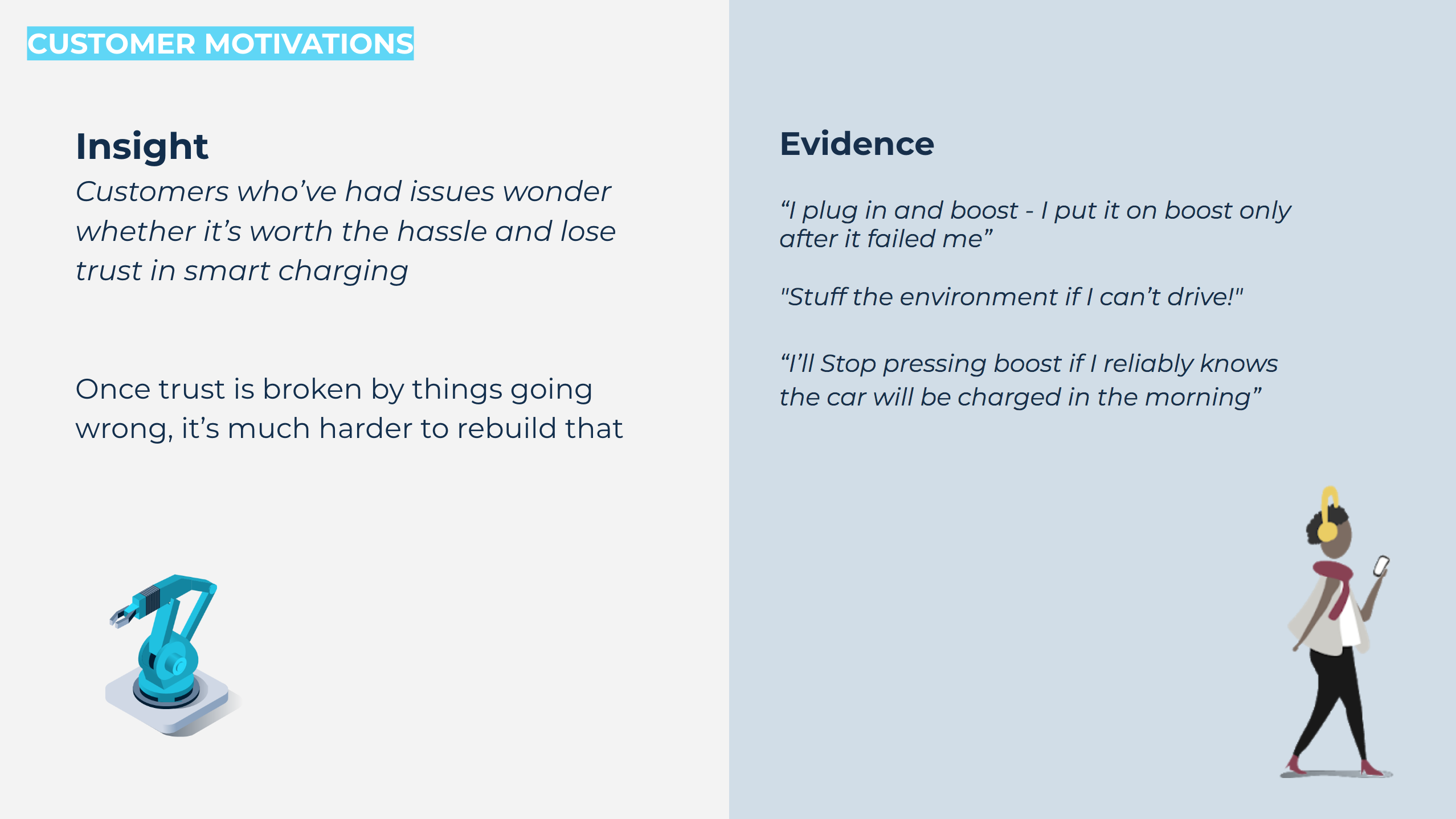 For customers who are engaging with flexible charging, 11.9% of issues in the last year have related to smart control, whilst 19.7% are put down to lack of customer education.
So what the FCH are we going to do about it?
We have our work cut out for us to address challenges to entering Kaluza-integrated Smart Chargers into BAU Flexibility markets in 2021.
The most obvious area for improvement is dealing with installation and commissioning experiences in current integration partnerships. Simplifying an installer's job, to ensure successful commissioning of Kaluza-integrated smart charging devices, should help us to address the majority of issues that are currently in the way of FCH.
Our commercial teams are striking new partnership deals with key manufacturers, whilst we trial new and improved integrations - removing some of the challenges presented by physical hardware. We kick off the new year with the Fiat Chrysler partnership and extend our learning from the Direct to EV trial.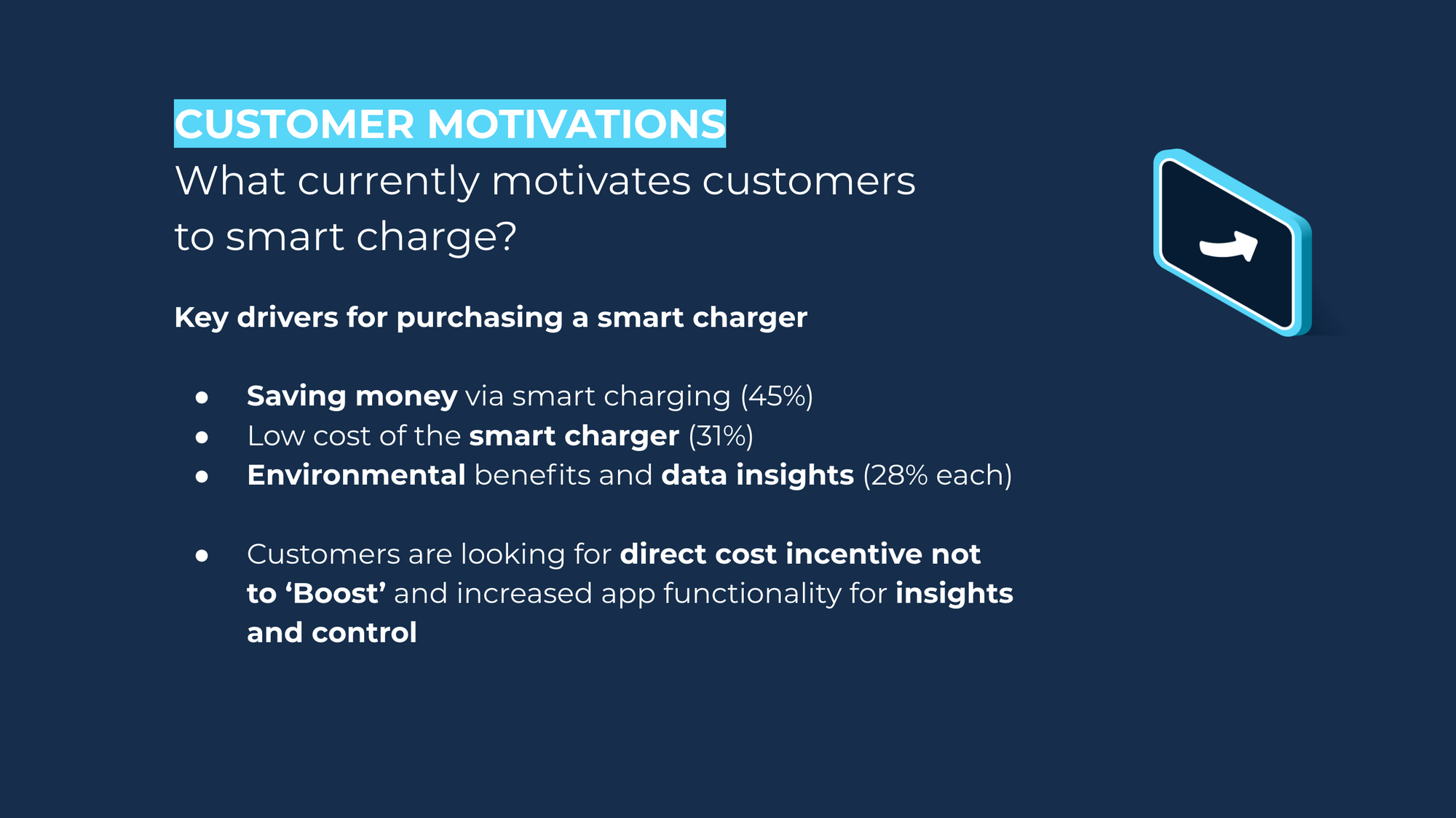 We will also continue research into how to incentivise customers to smart charge and what disincentives we might impose for boosting.
Our 5 year vision of optimising 5 million homes with flexible and low carbon technologies depends on solving these problems. We are defining the future, one simplified integration at a time. FCH - it's worth it.