I think we can all relate to this one! Sarah Beharry talks to us about adjusting to more time at home, shares some handy advice around style of working and why taking time for yourself is really important.
Tell us about your position here at OVO and what your team is working on?
I am a software engineer working in the Payments Customer Experience (PACE) team, in Bristol. We're part of the team building the Orion energy platform, within Kaluza.
We are responsible for all the customer-facing parts of payment, such as setting up and updating direct debits, and we help customers understand how much they need to pay for their energy. We are a full-stack team, so we get involved in both front-end and back-end systems, using mostly Scala and Typescript.
You've been with us for 6 months, how do you think OVO has transitioned to the new ways of working?
Before lockdown, people in my team typically would work from home one day a week anyway. We were already used to having all the usual meetings on Google Meet, and having chats on Slack when someone wasn't in the office.
For cross-team communication, we were already heavily using Slack and Google Meet, as many Orion teams aren't co-located, and we're using more tools such as Miro to be able to replicate having a whiteboard with Post-it notes on it.
Many of the larger team meetings around Orion and Kaluza were already remote to make meetings accessible for everyone in the group, whether they were based in London or Bristol, although we'd typically have pizza and drinks in the office, which is not easy to do remotely (unless you provide your own!).
Overall, the transition was very smooth. The main thing I do miss is popping over to the pub after a long week at work, and bumping into new people while making a cup of tea.
Why is flexible working important to you?
At first: safety was at the forefront of my mind. I was living on my own for most of the lockdown, so I wanted to be especially careful. It's also been useful for those days when you have a rotten cold, or had a really rough night's sleep (sleeping in a loft conversion during a heatwave is a challenge!), you can take it easy, maybe log in a bit later, take a nap at lunch time, and not have to stress out about the extra length of the day with a commute, or passing anything on to your colleagues.
Have you learnt anything new about yourself since WFH?
I am far less reliant on social interactions than I thought I was! Even though I am generally quite outspoken, I am quite introverted and very happy with my own company, and so having an excuse to not speak to anyone face-to-face for weeks on end was definitely not as challenging as it has been for my more social and extroverted friends.
If you could give someone advice who hasn't worked from home before, what would it be?
The most important thing I've found to stop my work bleeding into my life too much is to keep really firm office hours, and having a hard cap of never working past 17:30 unless it was absolutely necessary - most things can wait until the morning. I've also turned off all my notifications on my phone for emails and Slack outside my working hours to keep me focused on making the most of my evenings.
Second: take leave! Especially during lockdown, I wasn't sure what the point of taking much leave would be - but I found that taking a week away from the keyboard and making decent progress on my craft projects (like the book I am writing) and Netflix backlog left me feeling quite refreshed, even if I hadn't anywhere exciting to go.😃
and: here is the main character for the book i am writing - it is about a small but friendly dragon!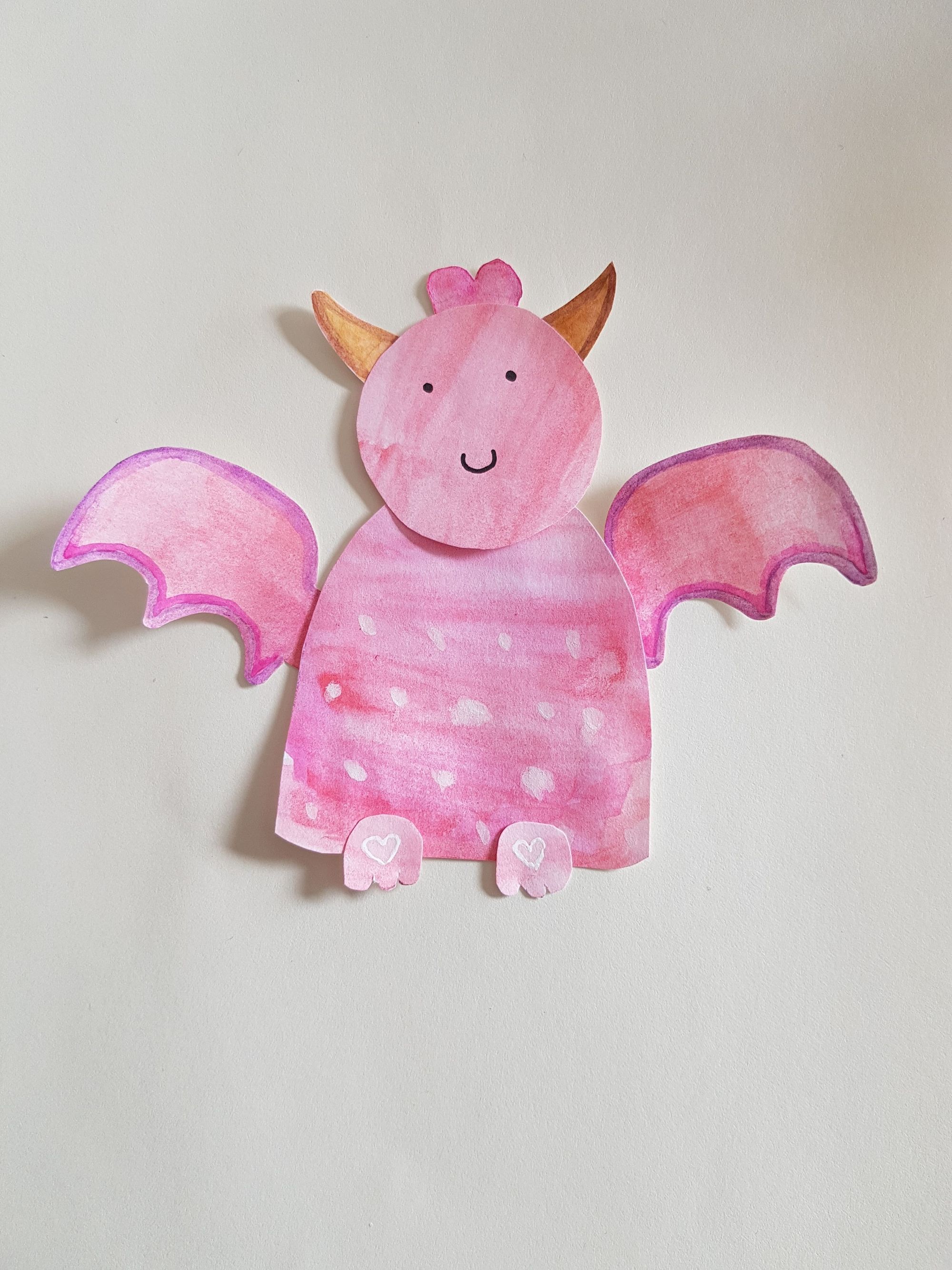 Thanks Sarah - I'm excited to read the finished article!