This week's WFH Engineering Diaries presents to you, Dave Cooper! He talks about how your home office set up can be a complete game changer and how WFH allows him to spend time doing things he wants to do like baking bread and watching his daughter crawl for the first time.

If you're looking for some honest tips and relatable advice (even if you're not in tech), this is definitely the one to read.

Dave, tell us about your position at OVO and what type of projects you work on in your team?
Hello! I'm a software engineer (been at OVO for 3.5 years, with about 11 years of industry experience - mostly frontend stuff these days) working within the Consumer Products squad. Our current big project is to create tooling to support multiple brands in all our UIs. It's very cool because OVO has never really had to do something like this before, so being part of a project that impacts basically every frontend team in the company is exciting.

You're involved with not only your day to day work but you're involved with interviews for OVO, speaking at meetups, and looking after a baby! How do you manage your time effectively?
I'm not really sure how to answer this one, to be honest! I used to be appalling with my time management skills, but as soon as Effie (nearly 1 now - where did that time go?!) came along, I had to sort that out. I think the biggest thing is knowing when to decline a meeting invite ("do I really have to be in that meeting?") and trying to not take on too much at one time. There's about a million interesting things aside from day-to-day team work at OVO, but it's not really possible to take all of them on. I usually try to take one (or two, but that's at a push) extra endeavors at once and make sure I do a good job of it and finish it before moving onto the next thing.

For personal projects, I have a similar approach. I only have the bandwidth to take on one personal project at a time and I dedicate a couple of evenings a week to it, once the baby is asleep. Recently, I just finished building a cool little setup with a Raspberry Pi and a bunch of waterproof temperature sensors that I put in my in-law's swimming pond to monitor the temperatures at multiple depths and feed that back to a UI. Since finishing that, I've just been finishing off a tech talk I'm due to give this week. Who knows what I'll work on next!

Are there any specific tools or tips you would recommend to someone who has never WFH in Software Engineering?
That's a good question... some things probably apply to both on-site and WFH situations.There are a few must-haves:

- Get a good desk and chair setup: If you're not comfortable, you're going to be doing your body a major disservice and you're probably not going to be able to concentrate super well.
- Drink water regularly: so many people I know don't do this. I find it helps me concentrate so much, as well as being an obviously healthy thing to do. You'll also eventually die if you don't do this.

- Get some sleep: just because you're working from home and are starting at 9am with a 15 second commute doesn't mean you can stay up until 4am watching Breaking Bad. Try to get 8 hours of good quality sleep so you're functional during the day.

- Get away from your desk regularly: this is another thing I see people fail to do. Don't sit in front of your screen for 8 hours straight before taking a break. Going for a short walk (maybe go fill up that glass of water!) or something similar will do your brain wonders, I find. It doesn't even have to be for long - it helps me process everything I've done recently and come up with a game plan for what I'm going to do next.

- Take notes: It's so easy to forget something that happened 5 minutes ago on a video call. Figure out what note taking setup works best for you. I use Notion for note taking, as I find it pretty productive, but a pen and paper works just as well. This helps remembering what has just happened in the meeting, as well as keeping track of action items (it's so easy to forget to book that follow up meeting with Joe...).

What would you say has been the biggest challenge WFH?
I'd just moved to an entirely new area of the business at the beginning of lockdown, so it was hard to work out who was who and what everyone did. I definitely find this process easier in person, as I can just walk up to someone ask immediately, start a dialog, rather than having to send out 30 Slack messages to people asking random questions that might not get answered for a day. Once I got past that hurdle, things have been pretty smooth.

Have you learnt anything new about yourself since lockdown?
Like most people in lockdown, I've turned into a bread baking monster... I baked just about every day and that's been a really cool process to try and master.

I've also learned that I'll never commute another day in my life. It took lockdown to help me realise just how taxing losing 2.5-3 hours of my day to commuting back-and-forth on a polluted tube is to my mental health and wallet. It means I get so much of my life back which I can spend with my baby and family. I still remember hearing Louella shouting to me that Effie was about to crawl whilst I was in the middle of a meeting and I just jumped up and ran upstairs to see it. I'd lose those sorts of experiences if I were in an office. OVO has been great supporting the WFH lifestyle and it's been great to see them embrace it.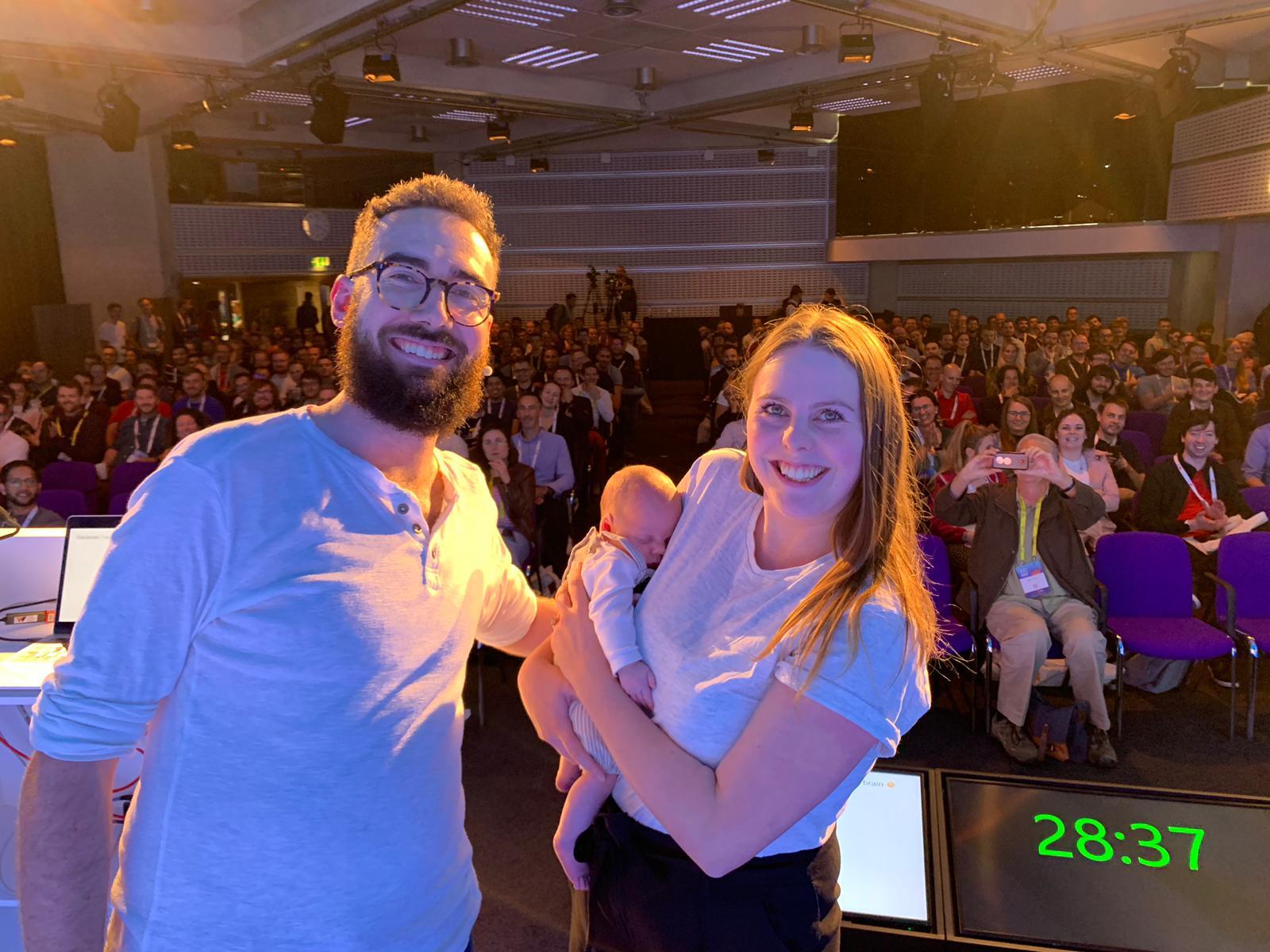 On a more serious note, I've learned that I absolutely could not do any of what I do if it wasn't for my partner, Louella and her mother, Eli. They've been absolutely incredible in supporting me with my diva ways and looking after Effie whilst I'm working. I can't give them enough praise - they're absolute rockstars.

Thanks Dave!