Up next is Amelia Laundy who is a Software Engineer based in Bristol in the Orion Energy Platform team. Amelia has some great tips for working during these strange times and puts the rest of us to shame with her latte art. *quickly searches for espresso machine on Amazon*
Tell me a bit about what your job is here at OVO and what's the most recent project you've worked on?
I am a software engineer working on the Orion Energy Platform within the Kaluza part of OVO. Since I joined OVO 9 months ago I have been in the Orion Migration Team. We build and maintain a pipeline that migrates OVO customers to our new in house Orion Energy Platform.
We extract all required data for an account (users, addresses, energy contracts to name a few), validate it and then load it into the new platform. With the press of a button we take a list of accounts and in around 30 seconds each they appear in the new platform with their old accounts closed and their new shiny accounts ready to be used!
Do you have any top tips for working at home as an Engineer?
Don't pretend that you are working from the office. We all may have felt the tendency to treat WFH the same as office work-recognise this and work with the change, not against the change.
For example we may be tempted to worry that our slack icon blinking off means others are alerted to that fact immediately and think 'oh another coffee is it?'. Those are unfounded assumptions and damaging. Instead I've found that embracing the slack status feature and allowing yourself to take longer breaks or more breaks away from the screen can help. I've taken afternoon walks to enjoy the sun and done some work a little later. I've even accepted that some days it's ok to not 'produce' much and instead use that time to think or consume knowledge.
Make time for socialising with colleagues, we've onboarded a new team member remotely so it's even more important to try to build social connections from home. We have a fun channel where we share things we do on the weekend, sometimes we have Friday drinks and we've even tried "two truths and a lie" using photos from our homes!
Working != chained to your desk, Home != office
Work with the change, not against it
Use your slack status
Accept some days are harder than others when WFH
Your hours even out over time-some longer days and some shorter days
Engineer != code machine
Socialise 🎉
Are there any specific tools you've found useful?
I've been helping to run a Learn to Code course in OVO. We planned the course to be interactive in a room together with participants working with each other. We had to pivot and take it remote due to lock down, we found the most useful tool of course is <your choice of> video calling technology, we also used slack 'posts' (a feature within a slack channel or private chat) to share the lesson plan and learning objectives within the groups' slack channel.
Google Jamboard was useful for sketching out things like you might in a room with a whiteboard. This allowed the participants to watch live on their own screen and even join in and draw if they wished.
A lot of the changes we made to allow remote facilitation were based on trial and error, what works for one group may not work for another and of course with a mixture of Mac, Linux and Windows it can make for an interesting ride!
I've taken to using 'Zen Mode' which is not a tool per se, but a time where I let my team know I am going into Zen Mode for X time-usually 2-3 hours-where I turn off slack (and set my status as 'Zen Mode') and emails to focus on a problem. As long as your team is ok with you doing this and it doesn't impact any other work from going out for example a code review you are working on then I'd recommend giving it a go.

What does a typical day look like WFH?
My day starts with my newly acquired-but much needed-espresso machine, I'll get up make a coffee (oat milk flat white) and some breakfast and ease into the working day; sometimes this is getting my head into some code for an hour before standup, others it's just catching up on Slack or GitHub PRs. Once a week I jump on a Women in Tech social coffee morning first thing to try to claw back some of that much needed socialising I miss from the office!
This is followed by my team's daily standup, we've changed things up a bit and instead of each individual doing a status update we go through our kanban board from right to left and treat stand up as a mini planning-what do we need to do to get a ticket from 'In Review' to 'Done', or what tickets are priority to pick up next.
By this time another coffee is needed, this time a long black (double shot espresso with a dash of hot water). ☕️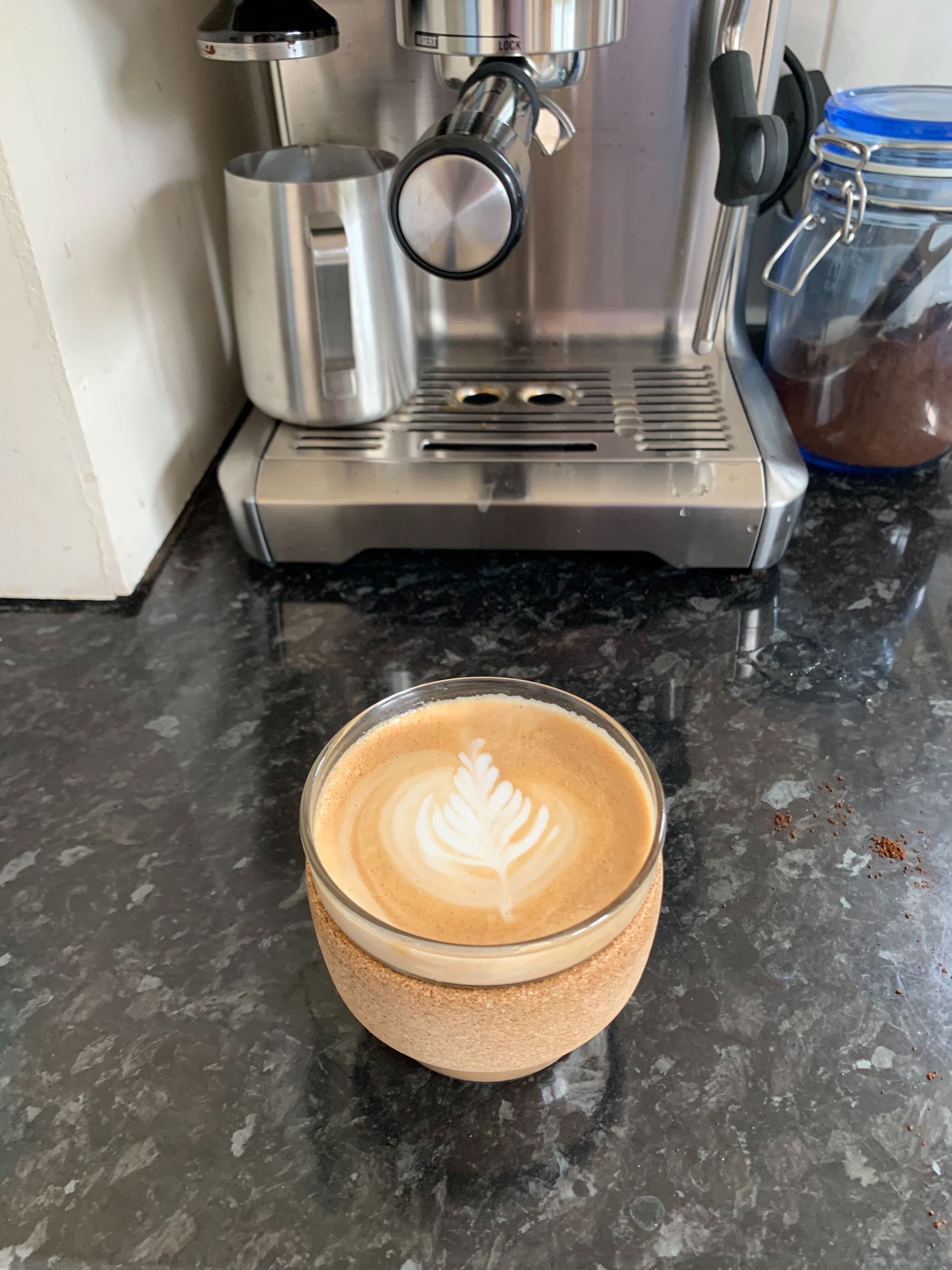 The rest of the day is variable, if there is a large piece of work I'm undertaking it might involve some video calls with one or two other engineers in my team to align our related work or debug some crazy SQL changes. Most days there is a mixture of code time and some meetings-with other teams to collaborate on shared features, wider groups that I am a part of to discuss projects or with my own team for our standard ceremonies-retrospectives, refinement and planning.
WFH has changed some of this flow, there are days where I wake up early and I'll get out around the park before settling at my computer, some days I'll take a walk around the neighbourhood in the afternoon or even take the chance to brave the supermarket at a quieter time. There have definitely been days where I have worked into the evening but the freedom WFH gives me I'm enabled to balance that with days where I feel less productive.
What's the first thing you're going to do when lockdown is lifted?
I'm looking forward to visiting a great restaurant, I'm new to Bristol so I don't have one in mind but open to recommendations!
Thanks Ameila! An amazing insight into what a day WFH home looks like for you and this will certainly benefit a lot of people on how to manage their time as well as recommendations for various tools to make life that bit easier.