Background
Recently, we've been involved in a new initiative aptly named Unlock Cyber.  Unlock Cyber has been established to bring together cyber representatives from employers, professional bodies, delivery partners, education providers and academia from Bristol, Bath and the West of England region.
The group includes representation from leading cyber organisations including National Cyber Security Centre, Leonardo UK, South West Police Regional Cyber Crime Unit, Airbus, Dyson, PWC and OVO Energy, to name but a few.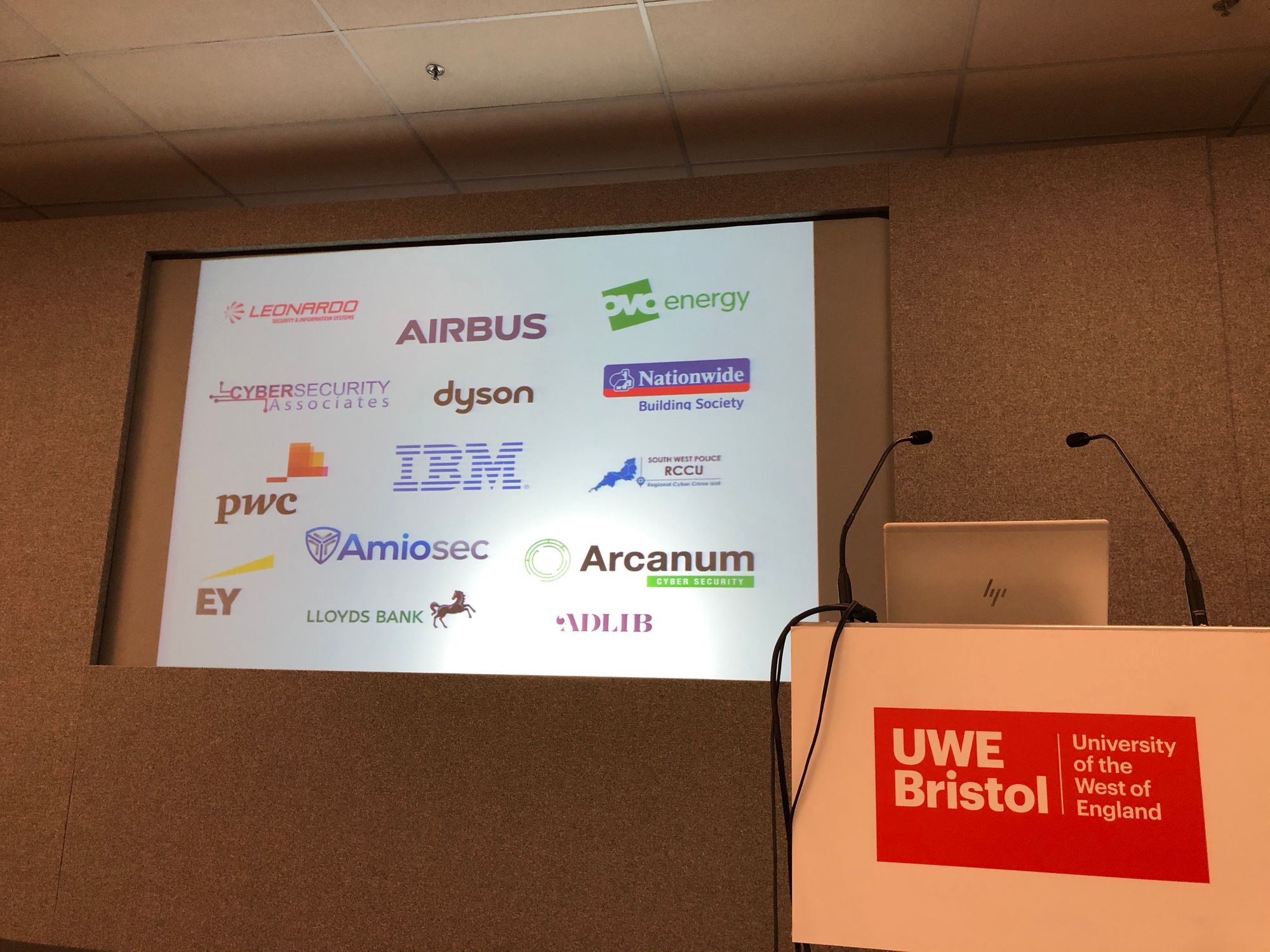 The challenge as employers is finding the right candidates to join us on our journey.  In order to do this it's the perfect opportunity to work with schools and potentially rethink education. As employers we should try to work closer with schools to help them understand what skills will be useful when considering a career in Cyber Security.  This is why I feel incredibly proud that we have been asked to get involved.

Since 2014, the number of organisations reporting a problematic skills shortage has more than doubled from 23% to 51%. And by 2021, it's predicted the UK will have a global shortfall of 3.5 million cyber security jobs.  The intent behind the project is to help create, raise awareness and deliver more cyber opportunities for young people in order to help meet future skills needs.

OVO's Information Security & Service Management team worked on providing an activity which would be engaging to the students, and would demonstrate some skills that are often overlooked when it comes to information security, namely;
Effective communication
Decision making
Working under pressure

What was the activity?
The activity we ran with the students was a game we use here to help our employees understand incident response, and to promote effective communication and making decisions under pressure - Keep Talking And Nobody Explodes.  We wanted students to understand that you don't always need skills in hacking, or an in depth knowledge of technology to be able to follow a career in Cyber Security.

If you aren't aware of this activity, in short the premise is this;

The technicians are alone in a room with a bomb. Your friends, the "Experts", have the manual needed to defuse it. But there's a catch: the Experts can't see the bomb, so everyone will need to talk it out.

The experts have to put your puzzle-solving and communication skills to the test as the technicians race to defuse bombs while attempting to communicate quickly before time runs out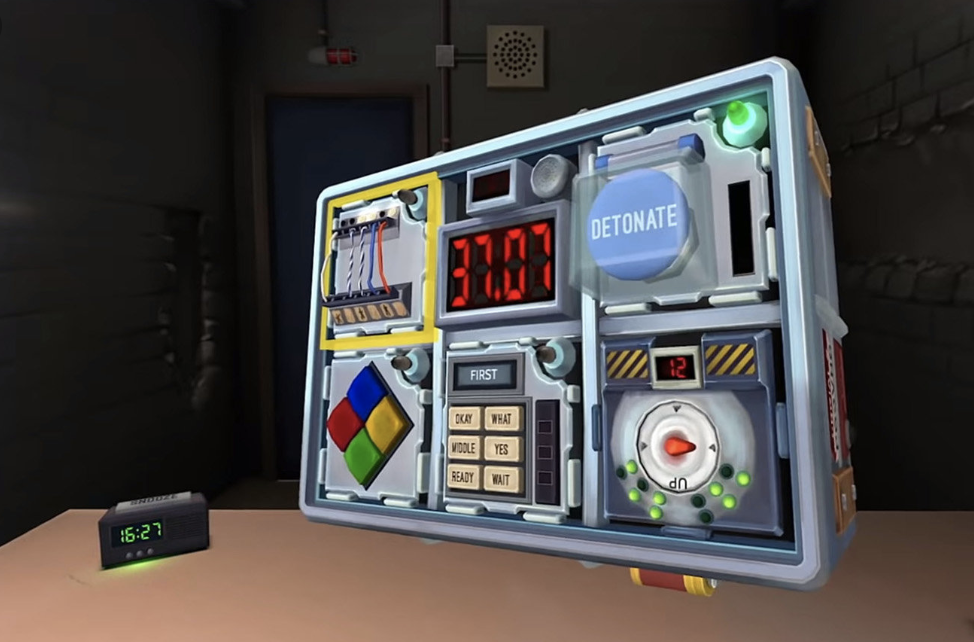 As students arrived at our stand we split them into teams of 5 or 6.  The smaller teams would then be assigned a table, or as we discovered, the students pretty much self organised themselves into groups based on friendships.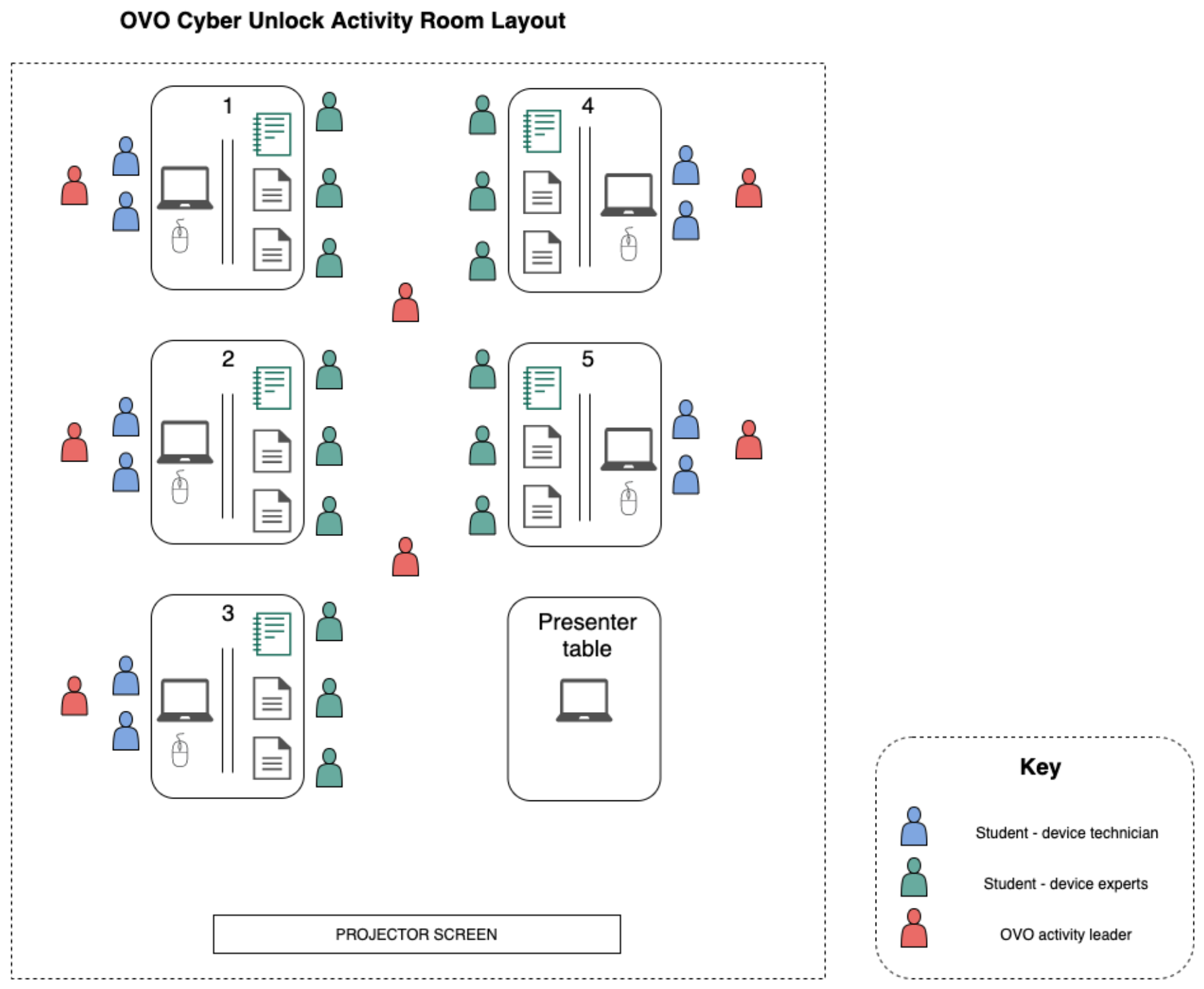 We arranged the layout of the table so that there was at least one pad of paper and a pen, a laptop with the activity loaded on to it, and a manual.  We would split the smaller groups so that there were two bomb technicians, and the remainder - the device experts, would have the manual.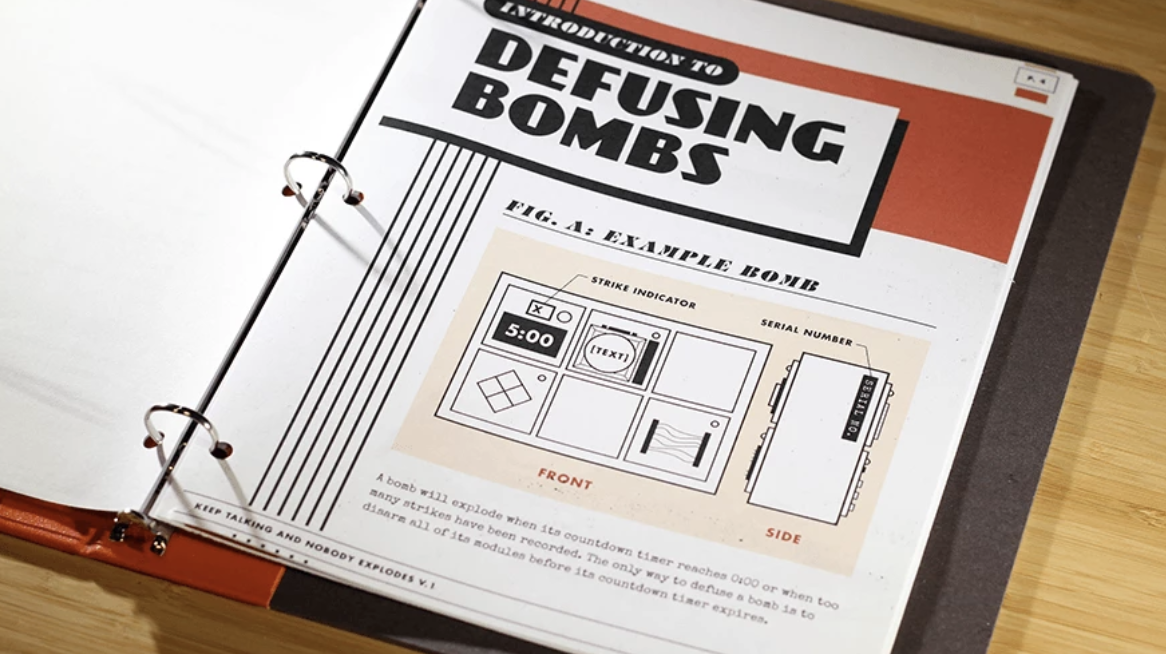 Each round was five minutes long, and so we would set the groups off at the easiest level of the activity.  After each round we would then hold a quick discussion, and ask questions like;

How did you think that went?
How would you do this differently?
How did the activity make you fee?
What was the hardest thing?

From this, we would have these groups collectively determine how they would approach the subsequent rounds.

It worked out that in most cases we managed to play about 5 or 6 rounds per group.  The groups would rotate different students into different roles.  As they defused one device they would then choose to move on to a harder one, or do the same with students in the different roles.

What did we learn?
Regardless of what knowledge the students had about cyber security or technology, all of them could get involved
The female students were incredibly quick at working out the best way to work within the teams
Some teams were very tribal, looking for a leader to take control of the situation
All of them were able to change the approach based on what had or had not gone well in the previous round
Teams realised early on that communicating effectively and staying calm gave them a better chance of being successful.
Teams realised the importance of making a decision, even if it is wrong.



Where can I find out more?
https://twitter.com/UnlockCyber?s=20

You can also read one of Andy's previous blogs here
https://tech.ovoenergy.com/how-i-learned-to-stop-worrying-and-love/