We've been putting some effort into improving onboarding for new starters in tech recently, and the first output from this was our 'Tech Induction Day', which we ran for the first time a couple of weeks ago. This whole onboarding initiative came about from our desire to recruit more junior engineers - graduates, boot camp career changers, CS year in industry placements. However, we were concerned that they might not have enough support, so we started a work stream to look into this.
After several interesting brainstorming sessions we ended up with a Trello board filled with potential training subjects. These included things like: advanced Scala; intro to React; security; Kafka; property-based testing; and feature switching and A/B testing. Although many of these technical subjects wouldn't appeal to everyone (someone with significant past experience with React wouldn't want to attend an intro to React session), we realised that several topics were more OVO-specific, so should be broadly useful to all new starters.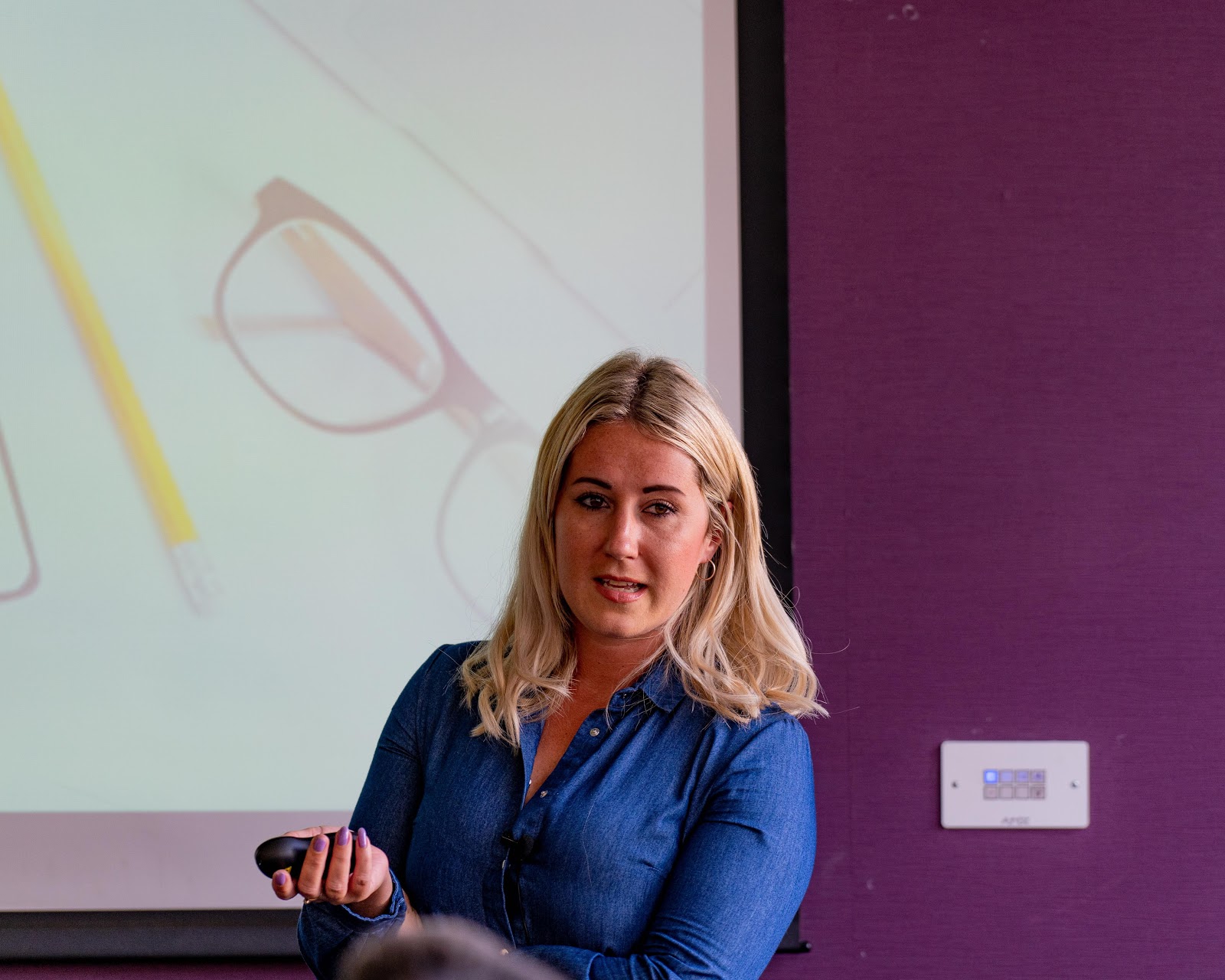 I used Google Sites to put together a conference-style agenda for the day, with photos of the speakers and descriptions of the sessions, to try to make it more enticing for our new starters. We also booked an offsite venue to give the feeling of it being a special day. Nine OVO employees volunteered to give a presentation.
Roger Holmes, Head of Engineering, gave our keynote opening presentation:
So, what is OVO, and why is it a great place to work?

As the author Marcus Garvey wrote, "A people without the knowledge of their past history, origin and culture is like a tree without roots." Roger spoke about how we got to where we are, from humble beginnings around a kitchen table to a multi-company energy group. Also touching upon the different brands within the group, and what their purposes are.
Roger also covered the big picture, talking about OVO's mission and the vision for the engineering culture throughout the group.
Laura Haynes, our HR business partner then gave an introduction to our people team:
What support the people team can provide for you, key behaviours OVO wants to see in its employees; diversity and inclusion and engagement. She also gave some hints and tips on making your first 90 days at OVO a success!
Monty West, Nabil Boag and Tomasz Bartoszewski talked about the three main pillars of OVO Group: OVO Retail, covering the OVO Energy, Boost, Lumo, Spark and Corgi brands; Orion, which is our new energy platform; and Kaluza, which is helping to create the energy grid of the future using Internet of Things and Demand Side Response technologies.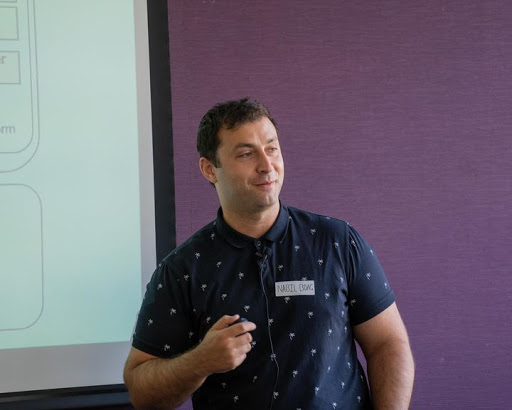 Ewan Milne, one of our agile coaches, got us voting on whether it's acceptable to have pineapple on pizza, as well as balancing the three critical levels of Value, Flow and Quality in agile development.
James Cook, design practice lead, gave a presentation about UX at OVO:
To achieve OVO's vision we need to make sure that we build products that are meaningful, relevant and usable to our customers and users. To help us do this we have user experience (UX) practitioners embedded in our product teams to help us research our users and design products that meet their needs.

The UX Community at OVO, what our UX designers and researchers are here to do and how we work together.
Cassie Harman, our Product Director, talked about product at OVO:
What's the difference between a Product Owner and a Product Manager, and why does it matter?

Cassie spoke about the product culture at OVO, the role of product managers, and how Product, Tech and UX work together to create effective cross-functional teams.
And finally I finished up the day with a talk about growth and development:
Your personal development is really important to us at OVO. We believe in giving you the right conditions to allow you to grow within the company, and to be transparent about what our expectations are from you.

Ian will talk about the engineering career matrix, and the different paths available for progression within the organisation. You'll find out what we value in our engineers, our culture of goal setting, and some of the ways we collaborate and share knowledge.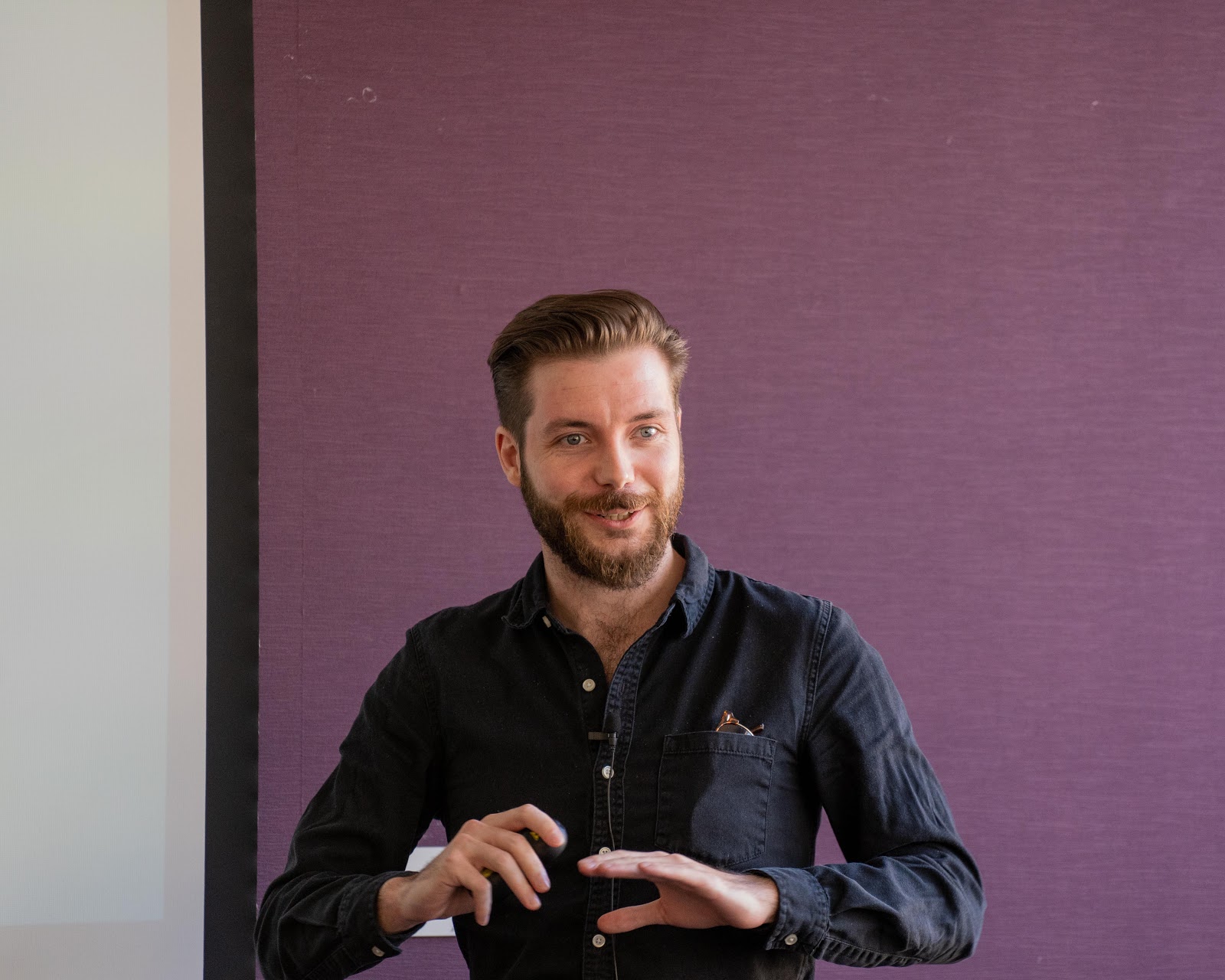 The main things I wanted to get across in the day were our emphasis on a product-focussed mindset, and knowledge of all the OVO brands, and what they do. We used survey monkey to get feedback for each of the sessions, as well as the day overall. For each session we asked three questions:
How would you rate the usefulness of this session out of 10?
What one thing could be improved in this session?
What one thing did you like about this session?
As we're planning to run the induction every 6 weeks the feedback is going to be really useful in helping us to iron out any niggles, such as improving the coordination between speakers to prevent duplication. But from the chat in the pub at the end of the day, it seems that people found it a really useful introduction to OVO. The day overall was rated an average of 9.2 out of 10, and I'll leave you with a couple of feedback comments.
Thanks for organising it - really helpful and has given me a solid grounding in what's going on across OVO Group.
This is the first induction at a new company I have attended where I thought every session had value and I really learned a lot that would help me in my time here. Really great stuff!