At the beginning of this month we held a fully remote, group-wide Hackathon as part of our company wide Plan Zero week. Plan Zero is OVO's mission to achieve net zero carbon emission by 2030🌍. 16 teams got ready to take on a 24 hour, Plan Zero themed hackathon challenge... here's what happened.
From software engineers to designers
Cross-functional teams made up of people from Tech, Product, Design, Data & more took part in the hack. They worked throughout the night to design and build products such as a smart plug and a school commuter carbon tracker. And yet only the three top teams could make the final. It was the difficult task of our judging panel, Ed Conolly (Group CTO), Yolanda Martin (Kaluza Platform Ecosystem Design Director) and Kate Weinberg (Group Director of Sustainability) to decide who would take first, second and third place.
In first place... Team Captain Planet with their Carbon Spending Tracker
Their mission was to educate and inspire people to reduce their carbon impact on the planet, through everyday spending choices. So, they built an OVO Carbon Spending Tracker based on bank statements. The clever tracker connects to your bank account using the "Open Banking" API, looks at your spending habits and estimates the amount of carbon your shopping hauls contribute to the atmosphere. Need an example? A £4 purchase at Starbucks = 340g of CO2! Who knew!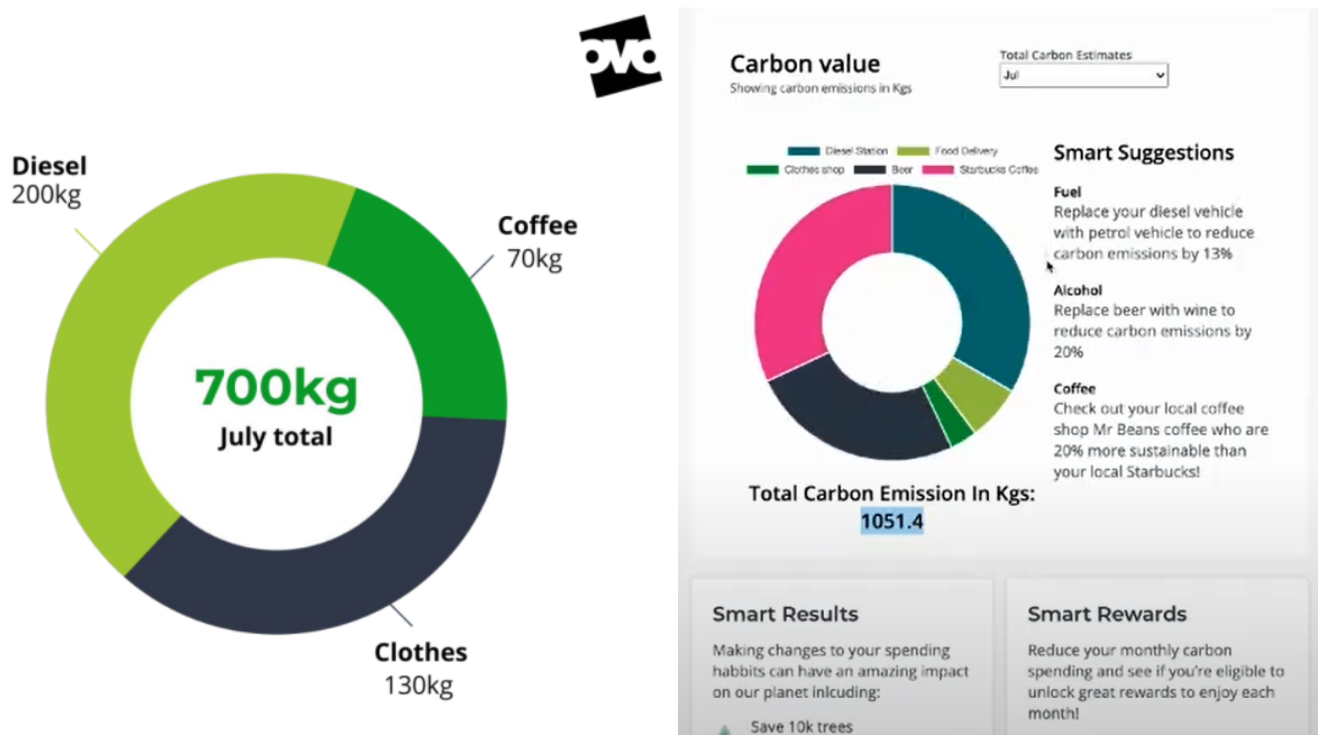 A handy web extension and an Apple Watch App design
In 2nd place was Team Foodprint who built a very handy web extension which helps calculate the carbon footprint of a recipe in a simple way. The extension allows you to look on websites such as BBC Good Food and understand how much CO2 each ingredient generates. It then offers you alternatives to help reduce your emissions! Handy, eh?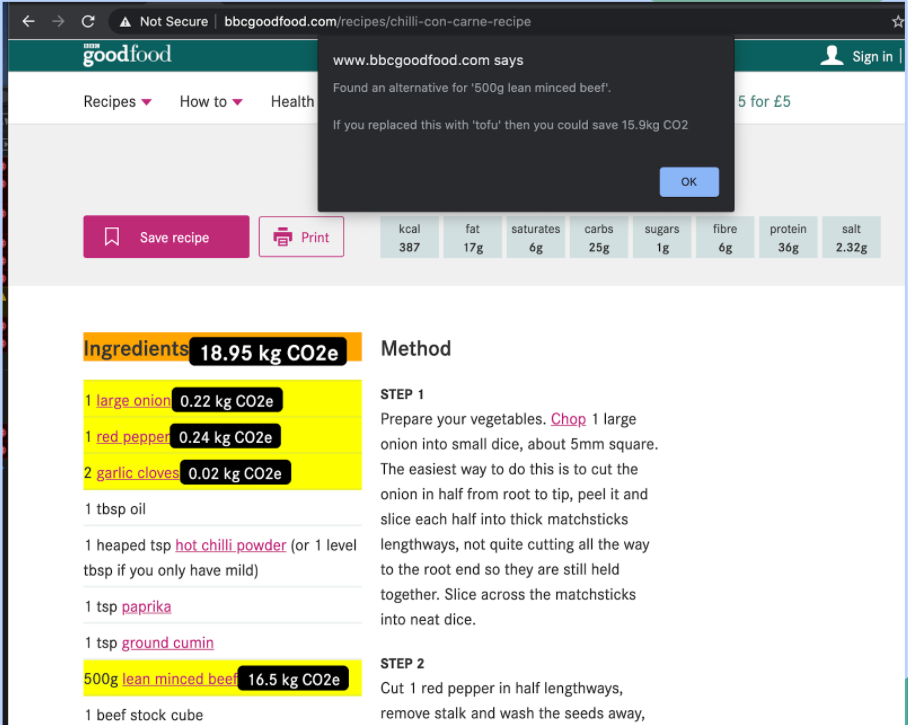 And in 3rd, Team 11.58 with their Apple Watch app designed to help improve your carbon footprint. The app lets you know when there's a period of low carbon intensity on the national grid, so users can time when to have their cuppa or put the washing on, and enjoy a lower carbon footprint. Even better than that, it offers suggestions on activities like, 'if you still want to use your electric bike this evening, now's the best time to charge it'.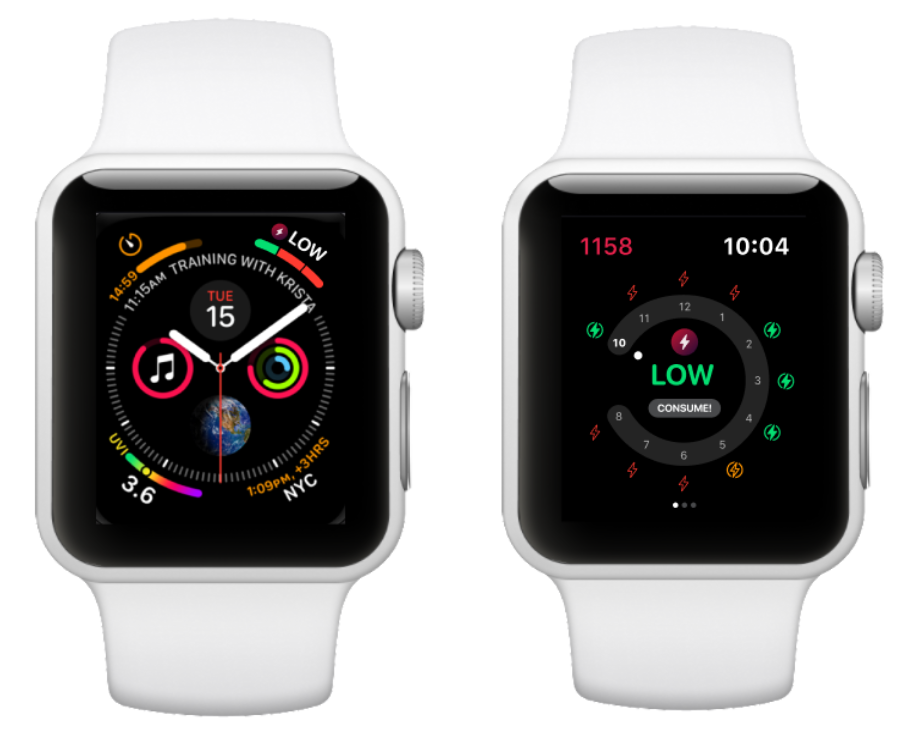 It was hard to pick just 3...
The quality of the products developed this year were outstanding. And as well as all this creativity in just 24 hours, the teams also raised a whopping £3240 for our OVO Foundation Charities. Win-win! It's safe to say we are already looking forward to the next one!