Episode 1
As we're all sat at home enjoying shorter days and longer evenings, I thought I'd use this time creatively and am launching the Data Visualisation Lockdown Diaries.
The objective is to explore fun lockdown-related data stories and share different tools and techniques for visualising them. I will try to release a different diary entry every week ("serious" workload-depending and hopefully only until the 2nd of December!) and welcome any feedback and comments - but please keep in mind this is just a bit of fun and by no means perfect!

In this first episode, I am playing around with the 'story' function of Tableau Software which quite literally (see what I did here?!) helps you guide your readership (and here?) through a story. I will not reveal the theme, all I can say is it's yummy! Enjoy!!
Episode 2
PREVIOUSLY… on the data viz lockdown diaries… we looked at the recipes that were most searched for during lockdown v1.
This week's entry is cuter and furrier and has been done in excel. The objective is to show that it is possible to create an entire **beautiful** visualisation using our good ol' friend.
It has been set up so that it looks like an infographic once printed on A4, but you could also copy paste the whole thing as an image in google slides. Image below and link to full excel here.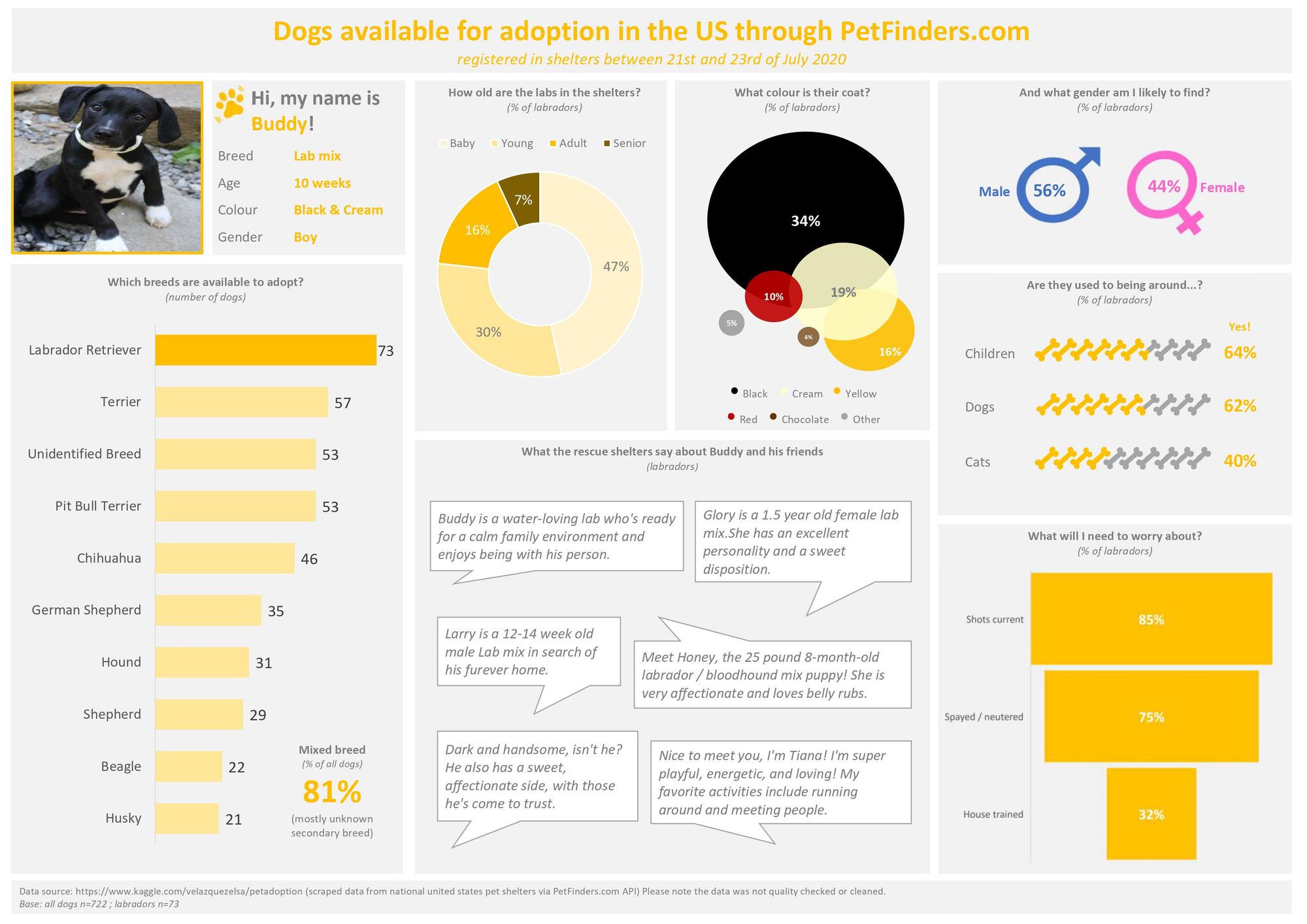 Here are the steps I followed to build this:
Data exploration & tables creation ~3h
Layout set up ~1h
Chart creation, formatting, etc. ~4h
It might seem like you can roll step 2 & 3 together, but I would strongly recommend working on your layout first: you don't want to be fiddling around with sizing and placement of boxes after you've created your charts. Taking the time to really think about what you want to show and how before you start 'designing' will save you a lot of time.