Bit of a stretch for a tech blog, but most of us like computer games and are either in need of or do a bit of exercise.
For this post to be of any interest to you at all, you are going to want one or both of the following to be true:
You like playing video games
You want to do some exercise
Actually the exercise bit is a requirement and you are going to want to like cycling, as lot, as we will looking at cycling games, sounds lame right?
Cycling indoors
Cycling indoors has moved on from the days of aimlessly pedaling away on some rickety exercise bike in front of the TV, a couple of times, before shoving it in a cupboard or selling it on ebay.
There are now a number of pretty interesting applications and equipment available, that can make cycling indoors a bit more interesting for both the serious cyclist and someone who just wants bit of exercise.
Quite a few companies are competing in this space, but I want to focus on a specific offering called Zwift. Some of the excellent alternatives are listed further down (see Alternatives).
What is Zwift?
As weird as it sounds Zwift is an online MMO, where players cycle bikes around virtual roads and tracks, competing in races, doing workouts, riding socially or just pootling along minding their own business. You can ride around the streets of London, the 2015 UCI Road World Championship course in Richmond, Virgina, ride up a mountain, through a jungle, under the sea or inside a volcano.
You can also run around, as opposed to cycling, but I am not into running at all, so I am going to pretend no-one else would be interested in that.
You earn XP like in any other MMO, level up and unlock new content, as well as being able to customise your avatar, all that standard stuff.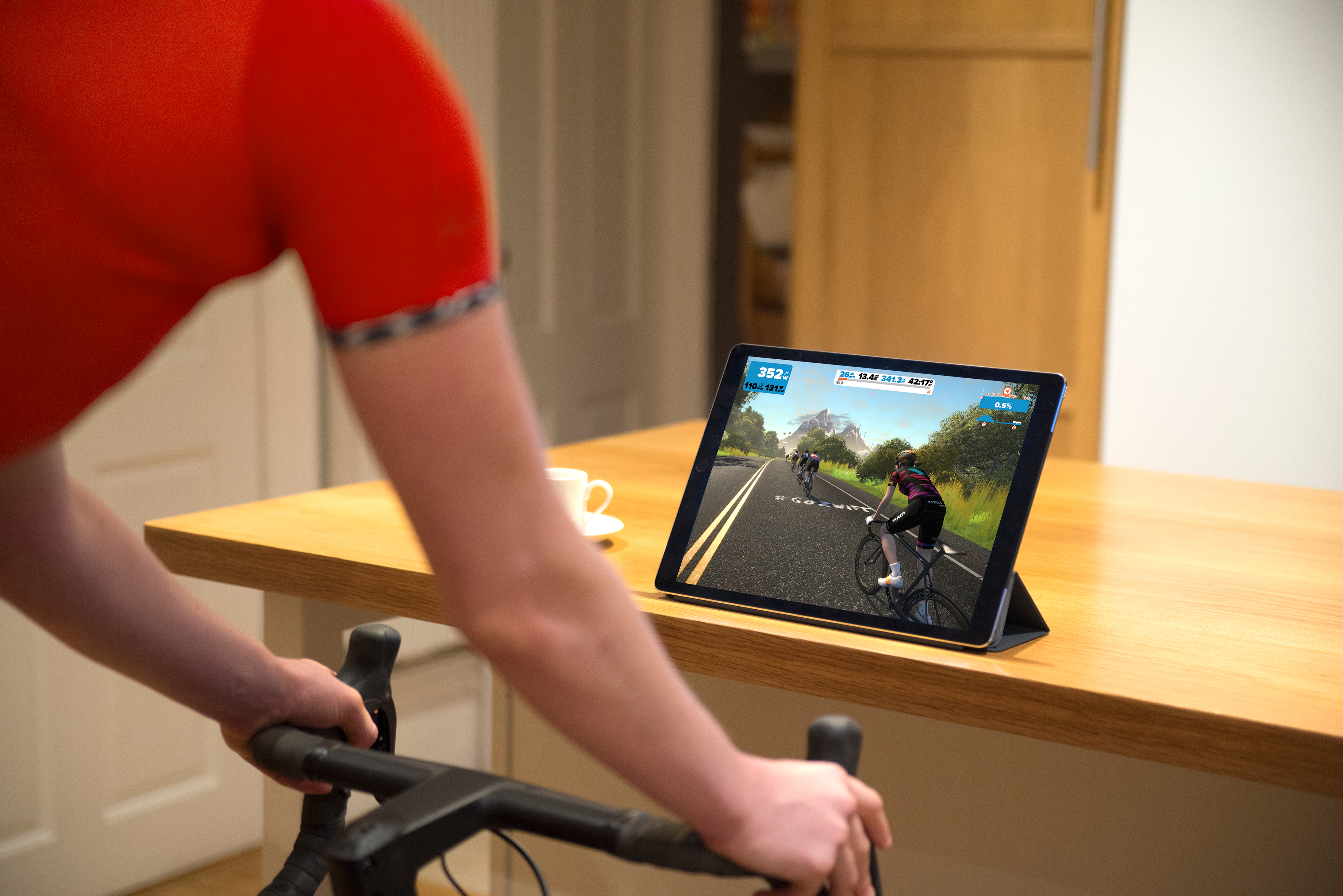 Image courtesy of Zwift (sure they wont mind)
What's different then?
The main difference from what you might expect of a cycling game, is that to make your avatar ride its bike, rather than just mashing at buttons on your keyboard, you have to generate actual power using your legs. The more power you generate the faster the avatar will speed along.
So as well as playing the game, you will also be getting a workout. Getting fitter and faster without being forced to head out in grim weather.
The idea is you ride a bike in the 'comfort' of your own home, while being completely immersed in this wonderful virtual cycling utopia (no cars!), visually, audibly and physically.
The game attempts to physically immerse you with a few tricks, like simulating going up hills by making it harder for you to turn your pedals and easier on the downhills or if your avatar is riding in someone else's slipstream. It can also use equipment to let you feel the road surface, imagine riding over a cobbled road or raise and lower the front of your bike as you go up and down hills.
There are quite a few different equipment choices available that enable this functionality, we'll come back to that later, as it is not all good news here.
The community
Zwift is a great product, but I what I think sets it apart is the community that has grown up around it and is what I think will continue to set it apart from its competitors.
There are loads of community groups doing stuff like organising race series, live events, charity events, prizes, workouts with professional cyclists, streaming, coding. I am sure there is even more going on I have yet to find.
A few of the standout community projects are:
Zwift Community Live
Broadcasts live racing on Zwift, with commentary provided by pro cyclists (this is pretty cool, you will feel like a pro yourself). They also stream workouts with 'coaches to the pros', as well as streaming races from a rider perspective, training rides and breaking news stories.
Check out a bit of this commentary, from the final meters, of one of the week night races on Zwift: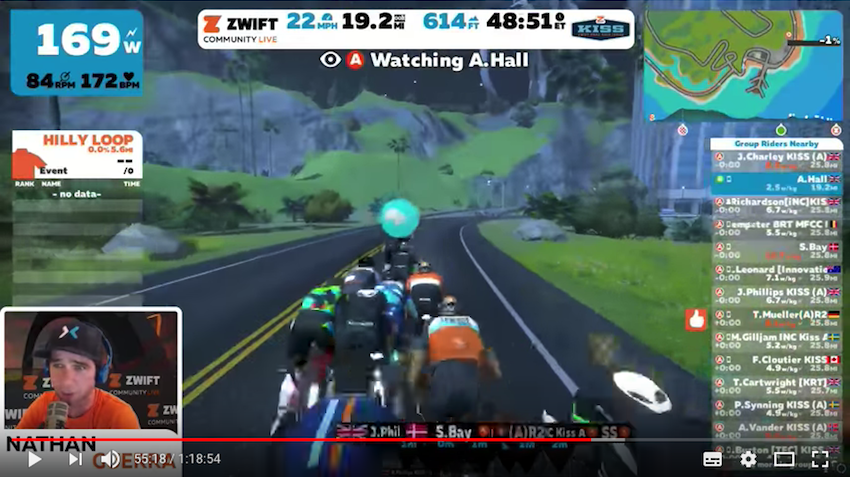 youtube.com
Zwiftpower
This website provides race schedules and results, results are extracted directly from Zwift's APIs and is the backbone to most of the racing and race series that exist on Zwift.
The website also gives you detailed analysis of yours, and other racers, performances, tracking lots of metrics over time.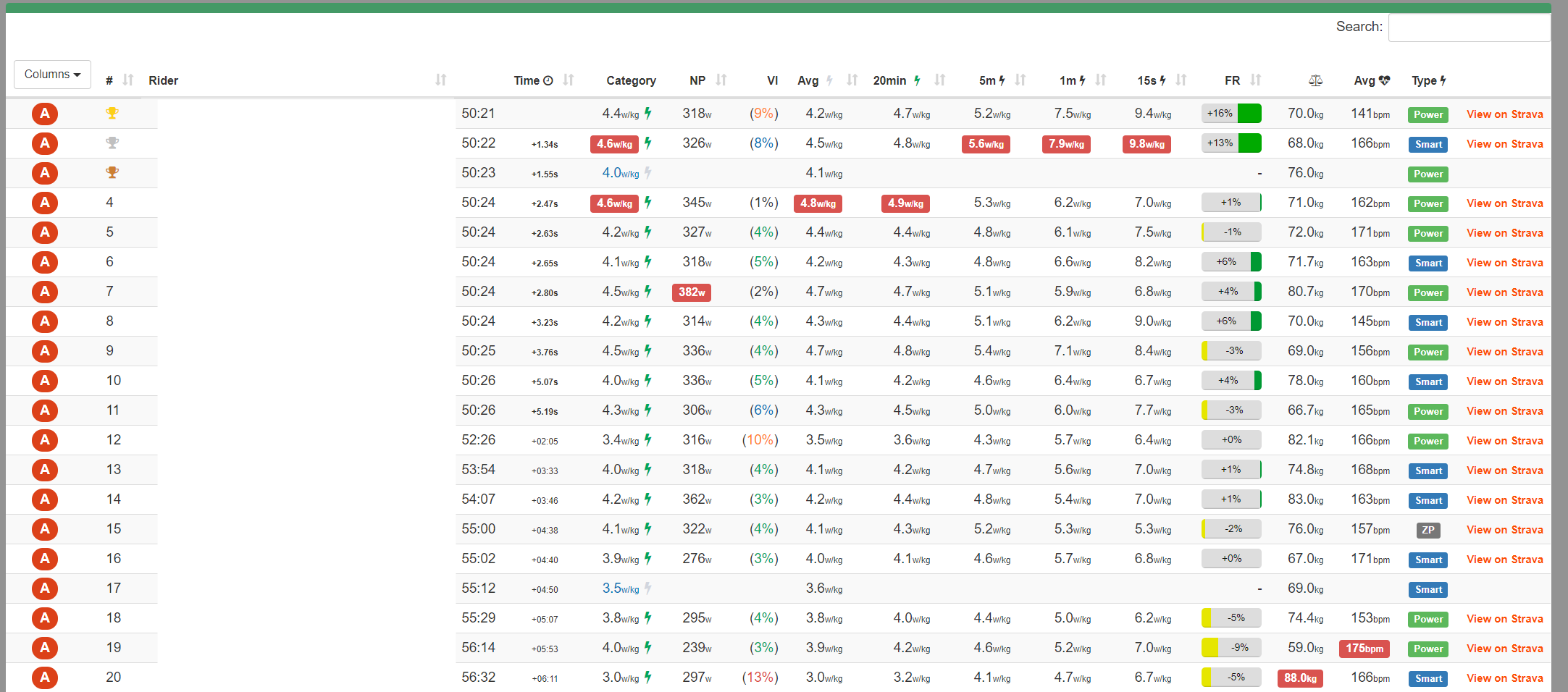 Image courtesy of ZwiftPower.com via Facebook
Racing community
There are lots a groups organising different types of racing on Zwift, categorised racing, masters racing, hare 'n' hounds, race series, social rides, etc.
Most seem to have their main presence on Facebook, here are some links:





One of these groups, WBR, is part of a larger organistion that do excellent charity work "mobilizing people through The Power of Bicycles", checkout their story.
Coders
There is a group messing around with the Zwift APIs and other such shenanigans, worth a look if you are into those sort of things :)
They have a Facebook group.
Cycligent
More of a commercial entity (I think) than a community group, but worth a shout out as they provide race leagues, racing series and even live events, that you can qualify for.
Check out this video from one of their live events: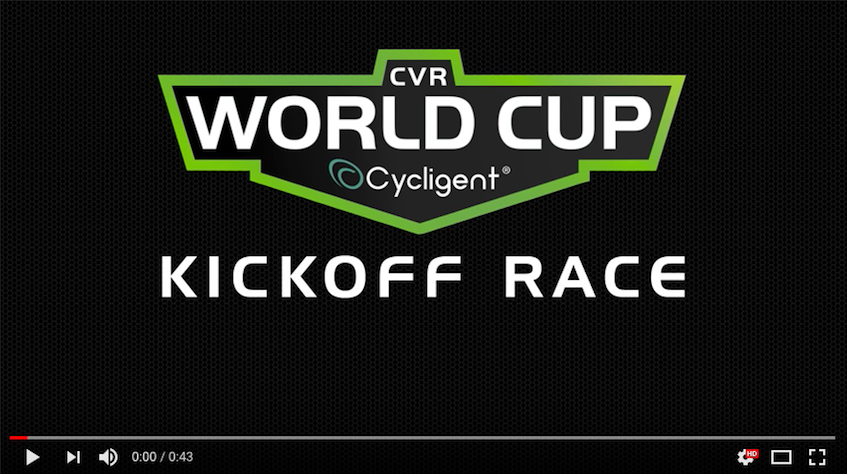 youtube.com
How do I get involved?
You can sign up at the Zwift website and get a free trial.
Alternatives
Some of the awesome alternatives to Zwift:
Trainer Road
Trainer Road is an ever popular and highly rated power based training application, it contains endless training plans and workouts.
The Sufferfest
The Sufferfest originally a collection of workout videos, this has now evolved into a feature rich training application, including workouts for both body and mind.
Road Grand Tours
Road Grand Tours is still in beta, but looks promising. It takes a more realistic approach to virtual cycing than Zwift, allowing you ride with other players "on some of the most beautiful roads in the world" including Stelvio, Cap de Formentor and Ventoux.
Equipment
I left this till last as the equipment required is easily the biggest barrier to entry for these products, getting setup can be pretty expensive.
If you already have a bike of some kind and own a PC/Laptop and a iOS/Android device or Apple TV then you only need to get your hands on one other piece of equipment, a smart trainer. Sadly these are not that cheap, bad times.
Smart trainers either attach to the back wheel of your bike or replace the back wheel, and do two things:
Measure and broadcast the power your legs are generating
Receive the commands from the game to make it harder to pedal when going uphill, etc.
An entry level trainer will cost you about £300, with premium models costing over £1000 adding features like more accurate power measurement, road feel and adjusting the angle of your bike to simulate inclines/declines.
The amount of equipment available, and possible setups, is pretty daunting and more than I could cover here, but if interested in reading on more about this then check out some of these blogs: