Last year we partnered with CoderDojo (a global network that organises free, volunteer-led, coding clubs for children aged 7 and 17) and started to run regular coding sessions for young people from the local community.
After the success of the last CoderDojo sessions in London in Bristol, we ran another simultaneous session last weekend, centered around augmented reality.
In about 2 hours over 46 kids and a bunch of us adults graduated our dojo session after creating and playing augmented reality games!
Augmented Reality
We had two aims for this event: to teach kids how code works without actually writing code and to improve their understanding of how rich media and interactive games are built. To achieve this, we figured augmented reality (AR) with drag-and-drop code blocks in Scratch would be a good fit.
We had a good turn out in London, with around 16 kids eager and ready to learn. The main activity was OVO Football. It's an augmented reality game created using Scratch - "game" being the keyword here. We used the laptop cameras as an input controller, to direct a virtual ball and score it in the goal past the friendly bear goalkeeper. We had lots of fun building it, and then lots and lots of fun "testing" it!
We were responsible about our coding, so in between two coding sessions, we took a break and enjoyed the Playstation and bouncing balls in the office.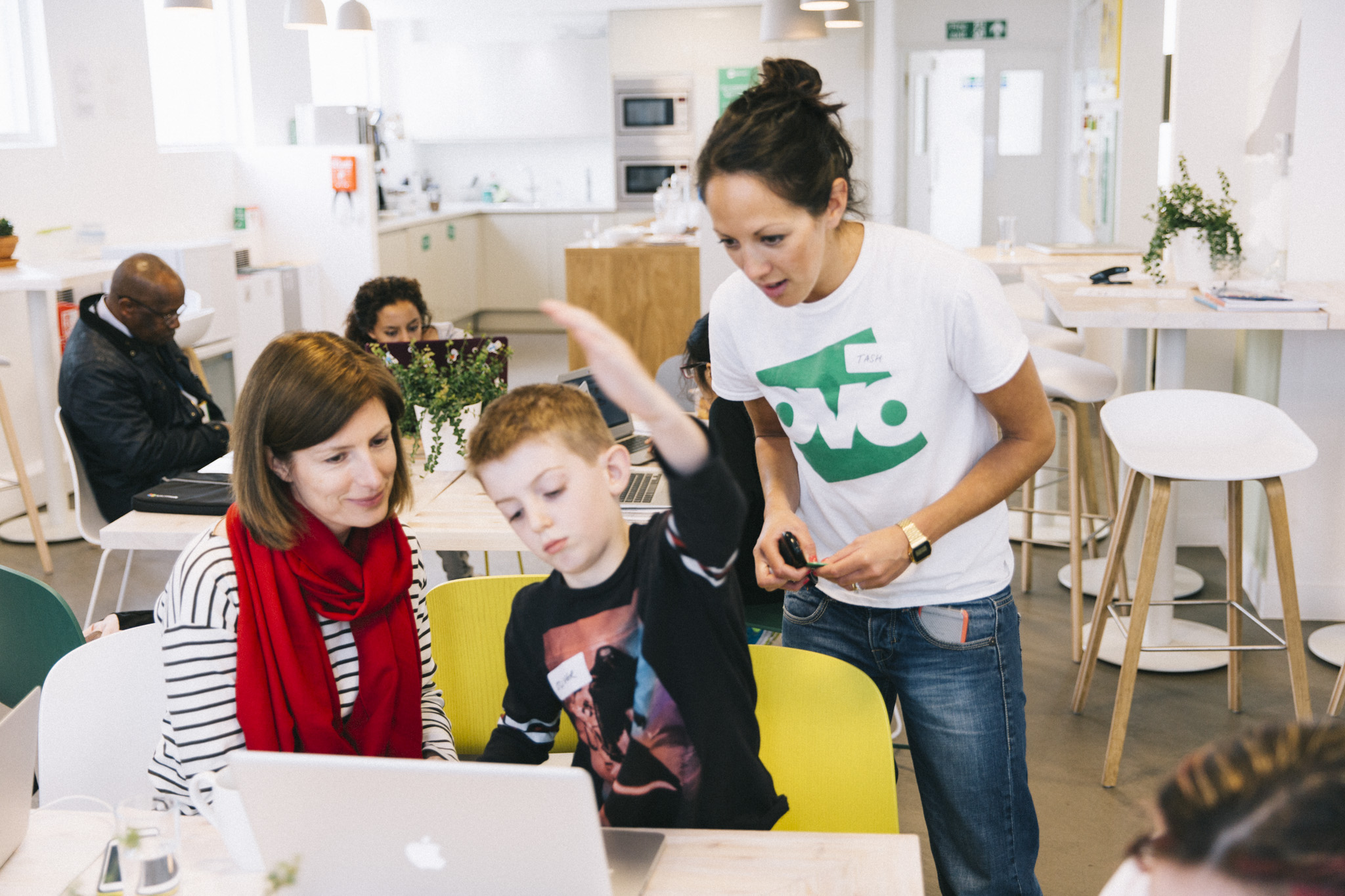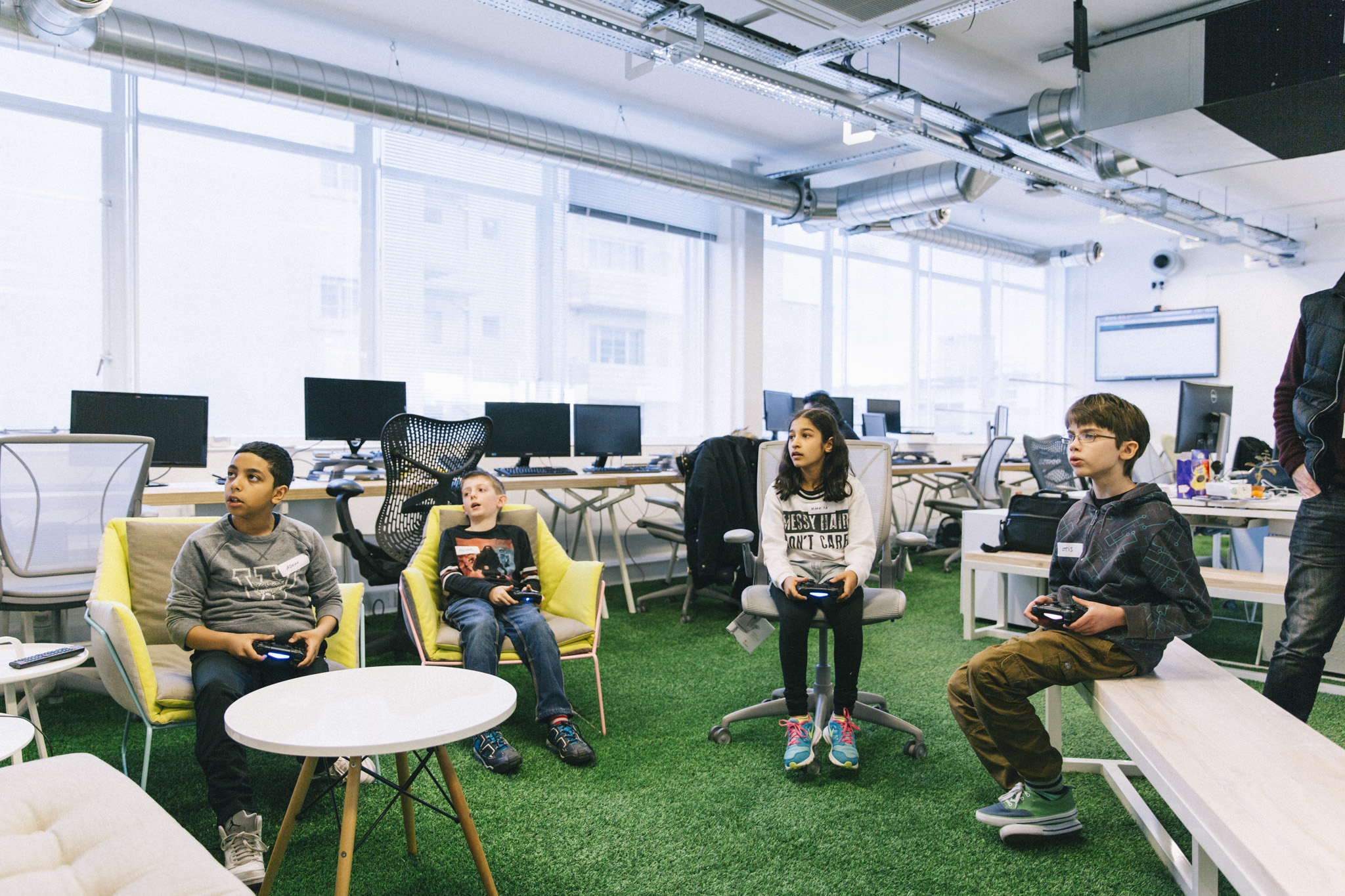 Two kids took the game even further and made it interpret colours as well as movement. They could read the red colour on a post-it note, and interpret it as a red card in the football game, printing out a message on the screen. The parents worked closely with the kids and the more experienced kids paired up with others to help out and exchange knowledge.
Emojis, fighting robots, pong & a dance off
The Bristol turn up was almost double and the session was a tad bit more productive. There were a range of activities for our ninjas of all levels to choose from in the Bristol office. We had students code robots to fight each other in JavaScript using Code Warriors. In no time at all they were ahead of the teachers helping each other solve complex problems, even finding new ways to write their code more efficiently!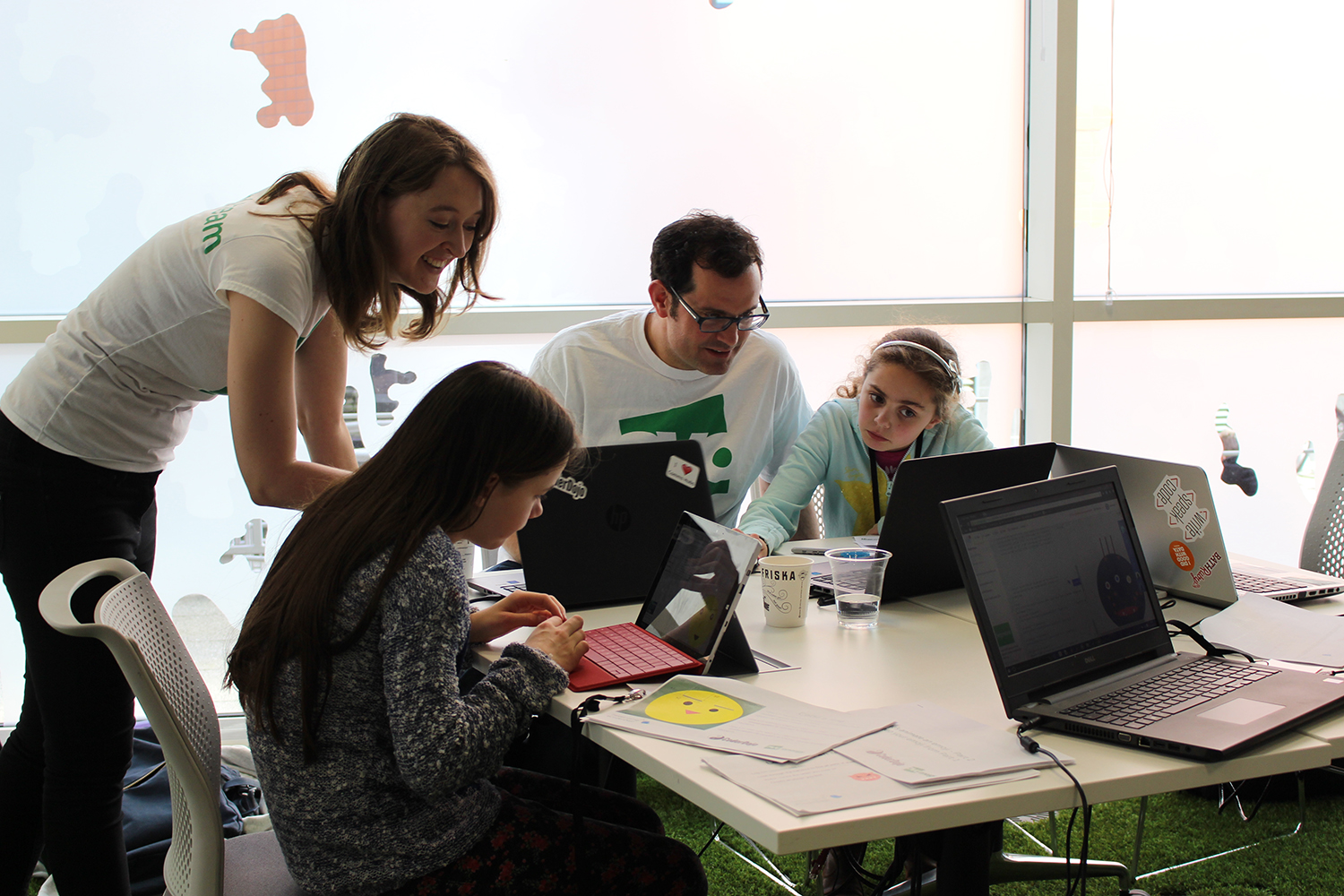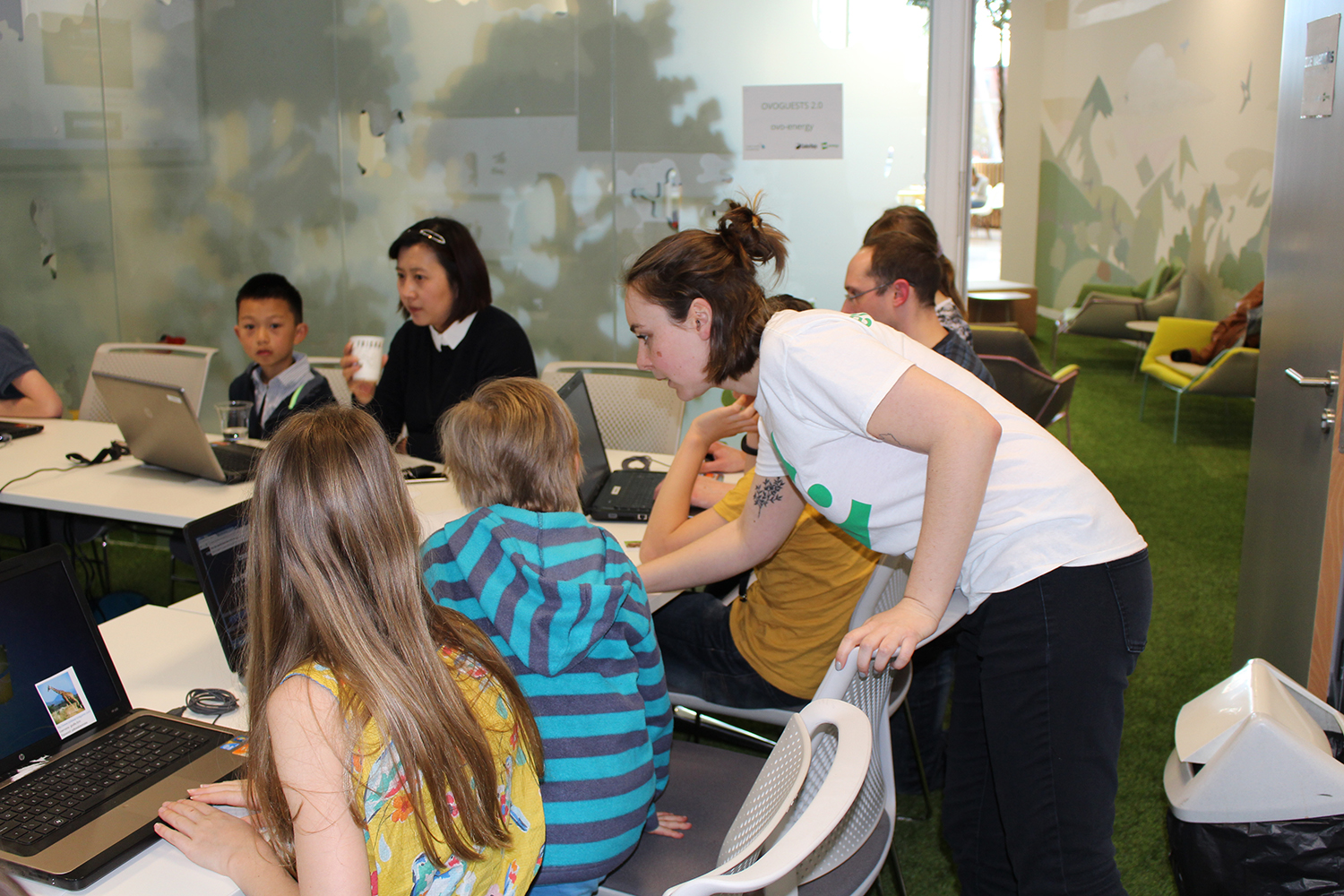 In another room creatures and faces of all different shapes and sizes were being made. From cats to bears to people, our ninjas were incredibly creative with what they designed. Once they had crafted their character in HTML code we then brought them alive animating them using javascript. Two particularly inventive children developed a game where you had to try and pop all the character's pimples before they reappeared!
For those among us more partial to the drag and drop interface of Scratch, also used at the London CoderDojo, we had a particular treat in store. Our ninjas started off mastering Scratch by coding a "Dance Off" where they coded the coolest, slickest moves for two characters and pitted them against each other to see who truly deserved the title Dance Master. Afterwards they used their new skills to build their own customised pong game! With donuts and planets for the ball and cars and trees for paddle everyone had great fun looking for new ways to build the game.
A real-time video stream throughout the event
Similar to last time, we had a live video link-up between the Bristol and London office. Kids could see each other being awarded their certificates in real time.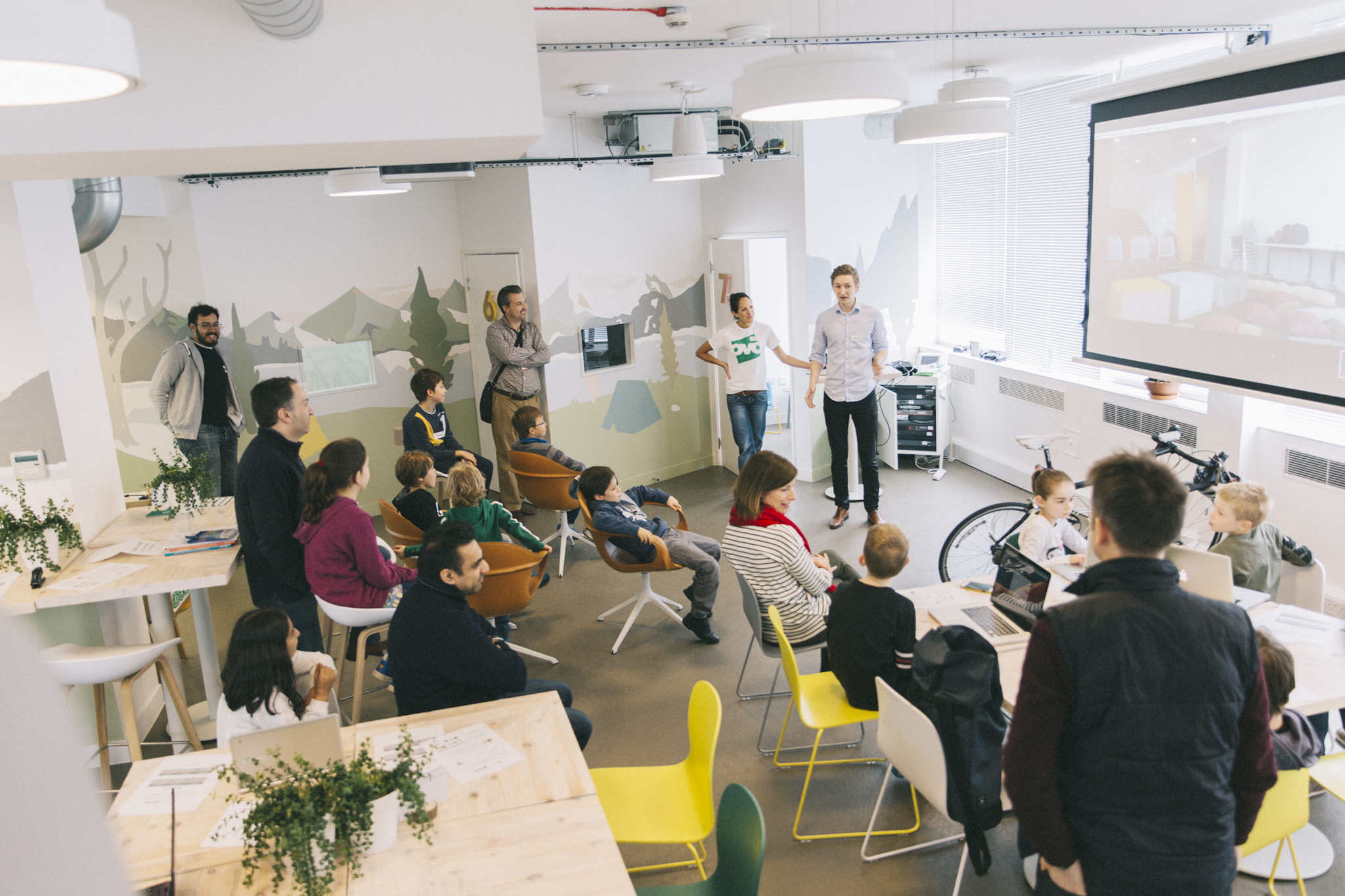 At the end of the day, the brave warriors were awarded the very special graduation certificate for being "Robot-taming, website-wrangling CoderDojo Ninjas"!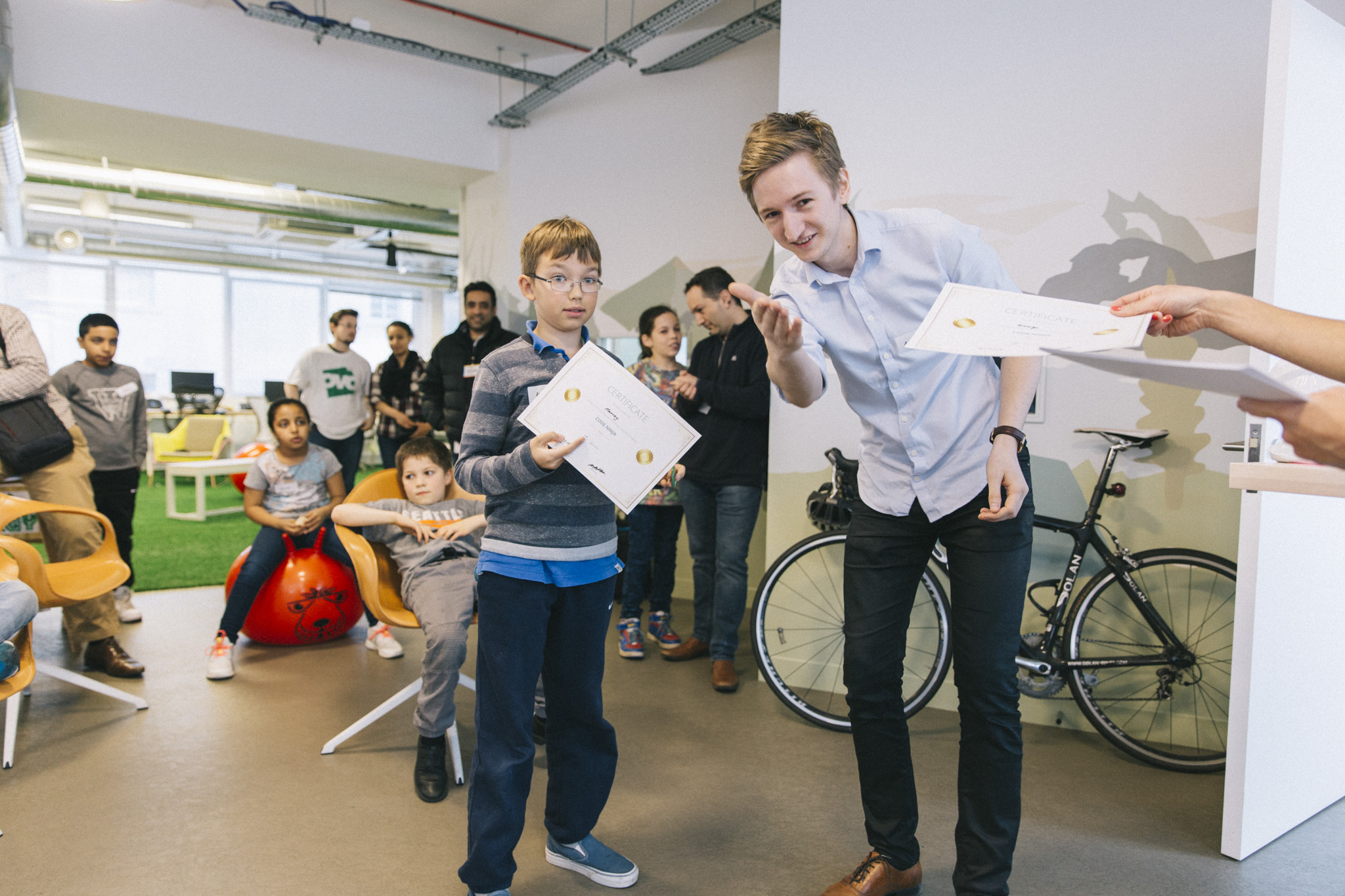 Up next
We are planning the next CoderDojo event, there are rumors of BBC micro:bit and RaspberryPi being used, so stay tuned, we'll be back with updates. Or you could contact us at dojo@ovoenergy.com.