What is accessibility?
Accessibility is about ensuring that everyone, regardless of their abilities, can use the digital products we build. This is important because 1 in 5 people in the UK have a disability. We know that as age increases so does the proportion of people with a disability. We know that 45% of people who are over 70 have a disability.
There is a broad spectrum of disabilities, from the visible to the invisible. Often, when accessibility is talked about, people who have a visual impairment are thought of first. This person may not be able to see the screen, and therefore use assistive technology called a screenreader to interact with the interface.
There are many types of disabilities that affect how people use the technology and products we build. This list is by no means exhaustive, but it demonstrates the range of disabilities that could have an effect on how someone uses the technology and products we build:
Visual impairment
Colour blindness
Hearing impairment
Mental health
Repetitive stress
Restricted mobility
Dyslexia
Reduced dexterity
Chronic medical condition
Memory impairments
Connectivity
There are many more, as this alphabet of accessibility issues illustrates

But disability isn't necessarily a permanent state. The Microsoft Inclusive Design principles shows that there are permanent states of abilities, but there are also temporary and situational states which mimic those with disabilities.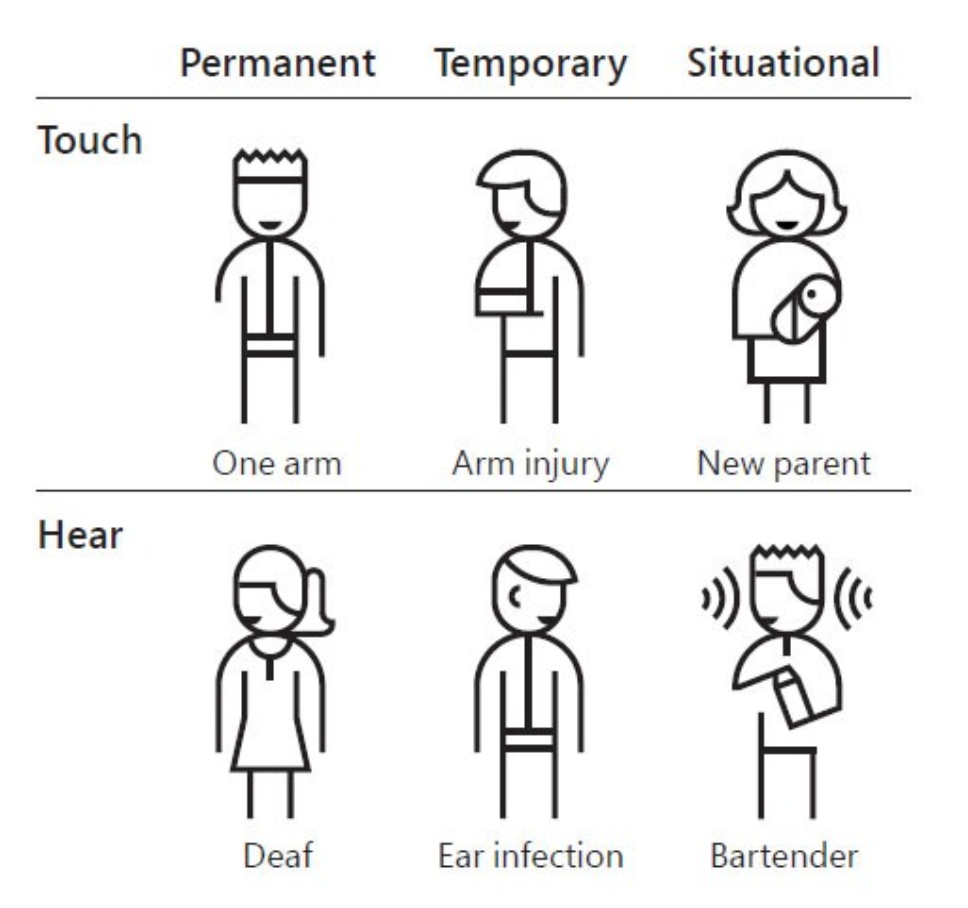 Microsoft inclusive design grid of permanent, temporary and situational disabilities for touch and hearing
Focusing on accessibility helps us to build for that person who has broken their arm, but then in 6 weeks will have their cast taken off and the use of their arm regained. Or for someone who is in a situation where they have lost the ability of one of their arms because they are holding a baby. By designing for the person who has a permanent disability we're also designing for these other situations.
With this context we can begin to define what we mean by accessibility. I really like the following definition of accessibility from the BBC:
Accessibility means that websites, tools and technologies are designed and developed so that people of all abilities and disabilities can use them
It focuses on abilities, and the spectrum they cover. It focuses on making what we are building work for everyone regardless of their ability or disability. This is the definition of accessibility that we at OVO have adopted for ourselves.
The case for accessibility
The simple answer to the question "why should we bother?" is that it's the right thing to do - to acknowledge, respect, and support everyone, no matter their circumstances. Why would you want to exclude some people who want to use your product, but might not be able to?
There's a clear business case too:
It's profitable
The estimated disposable income of the disabled community in the UK is £246 billion, also known as the Purple Pound. (That's A LOT of money). If you build something that isn't accessible your business is potentially saying goodbye to some of this money. This is being picked up now by retailers on the high street. In November there was the first Purple Tuesday, an initiative that put a focus on making shops and the shopping experience more accessible.
It's the law
In the UK the Equality Act 2010 protects people from discrimination. The UK has passed a law that every public sector website must be accessible by 2020. That means that the process of renewing your driving licence has to be accessible. Further afield, we can see how the EU is expanding public sector accessibility law to cover more websites. The US is at the forefront, their laws state that every website has to be accessible. Businesses have been sued because their website has not been accessible. Domino's in America was ordered to make their app accessible earlier this year.
It drives innovation
Designing for access needs can have real positive unintended impacts. The story goes that Alexander Bell invented the phone so that he could speak with his hearing imparied mother, now everyone benefits from the phone.
It increases usability, for everyone
A good heading structure is key for a user of a screenreader to move around your site, but that also makes it easier for everyone to read your page. Additionally, think about that time when you're on the train trying to watch a video and you've not got your headphones. If there are captions, that helps everyone – it helps you to enjoy your video and it helps the others not be bothered by noise – not just people who can't hear.
Accessibility at OVO
A year ago accessibility wasn't a word that you would often hear around OVO. It wasn't something we were having a conversation about. A small group of us came together to increase awareness, both of the different needs people have and how our decisions can include or exclude these people. Here are a few things we've been doing to get the conversation on accessibility started.
#coi_accessibility
We started a community of interest. We use Slack and created a channel. On day 1 there were 4 members of the channel, a few days after that there were 8 of us. At present there are 66 members of the slack channel with a weekly activity of people who are sharing links and stories about accessibility. From this we have had quarterly community gatherings where again we share stories, give updates of work that has been done and have invited external speakers to talk to us about the topic.
Accessibility principles
The conversation generated from the community influenced one of our product teams. They are in the fortunate position of building a product from scratch which means there is an opportunity to build in accessibility from the start. To ensure they did this they drafted their own accessibility principles. The principles that were created share many similarities with principles from other organisations, you might even find better principles on accessibility such as those from the Government Digital Service.
The value in the team's own principles wasn't in them being right or wrong, it was in the conversation the team had in drafting them. The value was based on the fact that we got around a table and had a discussion on what accessibility is, what it means, what it means for us and how are we going to build for it.
Usability testing
There are automated tools that can test for accessibility, they're good at some things but they only pick up about 40% of issues. So we needed to get out of the building and conduct research on our product with people who have access needs. This research really teaches how the product is used, and what we need to do to meet user needs.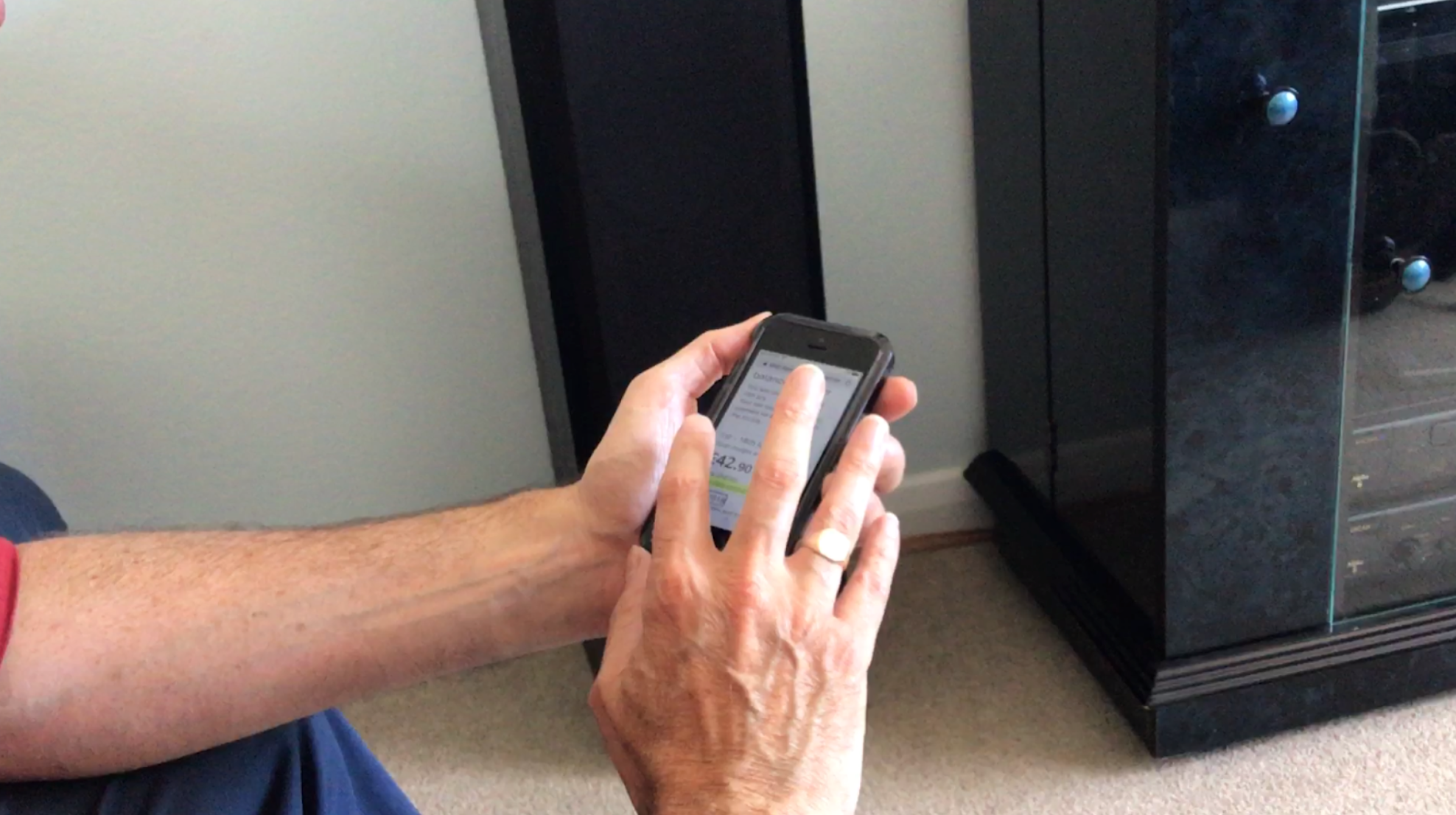 Participant with a visual impairment using VoiceOver on iPhone to use a website
Technical audit
We reached out to Jon Gibbins from DotJay, an accessibility consultant, to conduct a technical audit on one of the products we're building. We had already carried out an audit of our own which helped to uncover some issues, but we needed more expertise in this area. Having DotJay come in helped to give us reassurance and taught us what we didn't even know to look for in the first instance. The results of the audit gave us confidence about the areas where we are doing well but identified where we need to develop further.
Onwards
This is a start. We know that accessibility is never really done and we need to give it the attention it deserves every day.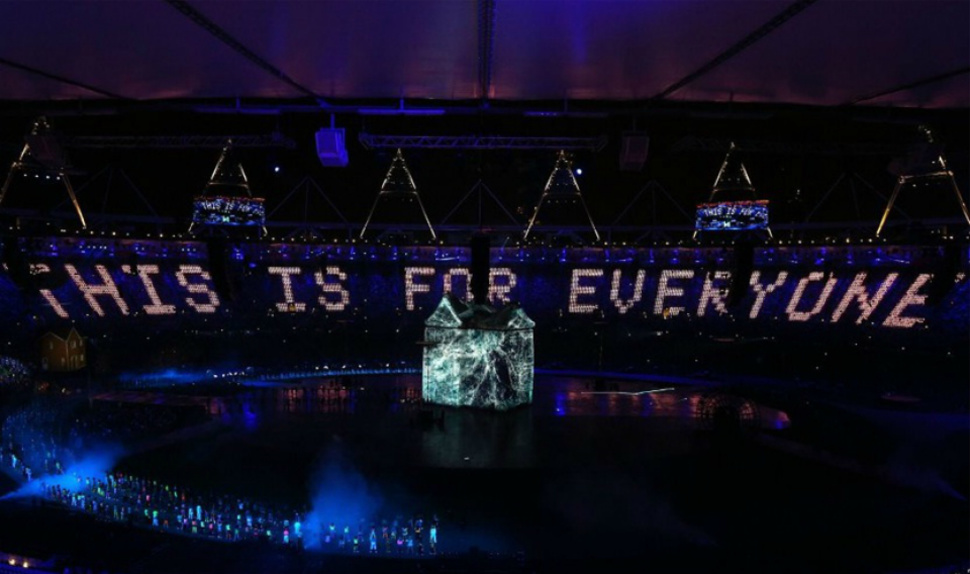 "This is for everyone" Tim Berners-Lee at the London 2012 Olympics